Skincredible: Cutting-edge limbs could return amputees' sense of touch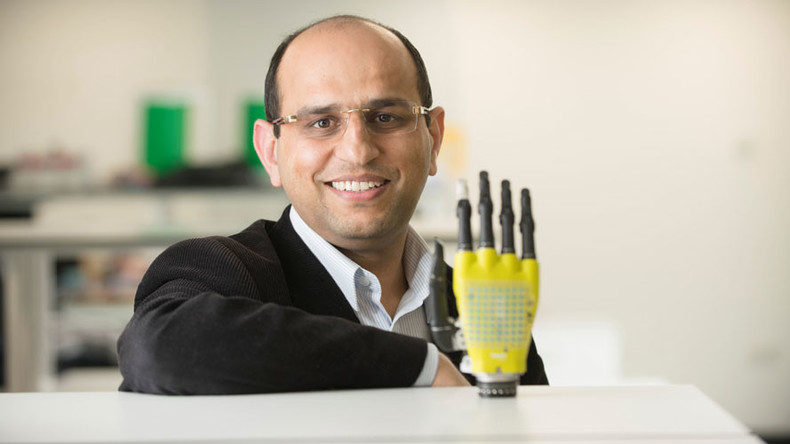 Scientists have developed a synthetic skin for prosthetic limbs which can mimic the sensory properties of human skin, in a development that could take us one step closer to the creation of artificial limbs that have a sense of touch.
The groundbreaking touch-sensitive skin, developed by researchers at the University of Glasgow's School of Engineering, could help amputees one day regain their sense of touch.
The experimental technology was made using an ultra-thin form of carbon, known as graphene. The material, a mere one atom thick, is currently the strongest of its kind on earth.
Powering such 'electronic skin' has been a challenge in the past but researchers feel they have cracked the problem using solar energy.
The highly flexible and electrically conductive graphene is also transparent, absorbing 98 percent of the light that lands on it, making it ideal for harnessing the power of the sun, the researchers claimed.
READ MORE: Raptor legs & human hips: Giant leap for walking robots
Smart prosthetics already have the ability to mimic many of the movements of human limbs, but a sense of touch would take the technology to the next level.
Further applications could extend to advanced robots, allowing such machines to detect danger when interacting with their human counterparts.
There are also potential advantages for wearable technologies, such as those used in health monitoring or wellness applications, according to the research published Wednesday in the journal Advanced Functional Materials.