Passersby climb burning building to save schoolboy from window (VIDEO)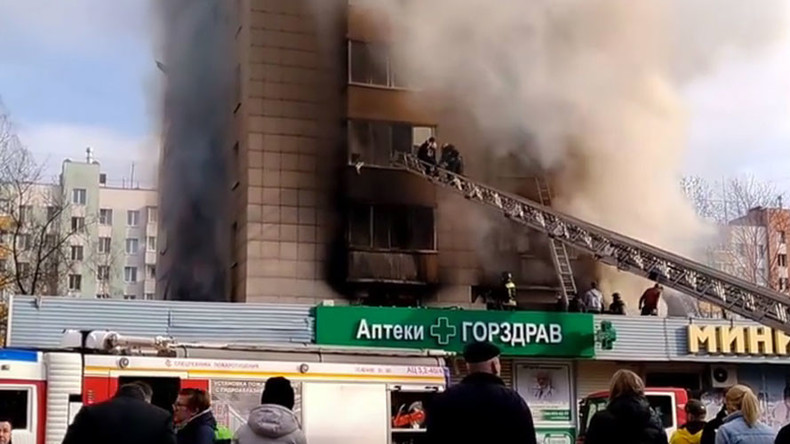 A video of a group of men working together to save a boy from a horrific fire in a residential building in Moscow that killed 2 and injured 19 on Wednesday has been posted online.
The men rushed to a screaming woman, the mother of the boy, who pleaded for help. "He's there! Please get him! Please!" the woman cried in agony.
The men then helped each other climb the roof over the entrance to get closer to the window, where the school-age boy was trapped amid heavy toxic smoke.
READ MORE: Cop & motorist brave icy waters to save woman from sinking car (VIDEO)
The fire occurred in northern Moscow and it is still unclear what exactly caused it, but it originated on the second floor of a high-rise building and spread within minutes.
Homes of the entire second floor were completely destroyed and it will take communal services at least several weeks to restore the now completely evacuated building.
Residents say they heard and felt a blast prior to the fire.
"I heard a man call for help from the apartment where the blast happened," an eyewitness identified only as Daniil was quoted as saying by MK.ru daily.
"The guys ran into the hallway to help him but the smoke was too toxic to reach the apartment."
The two people killed in the blaze, a man and a woman, are believed to be from the apartment where the fire started.
An investigation is under way to distinguish the source of the fatal fire.