Czech Zoo begins cutting off rhino horns to pre-empt poacher attacks (VIDEO)
Published time: 21 Mar, 2017 17:59
Edited time: 21 Mar, 2017 18:07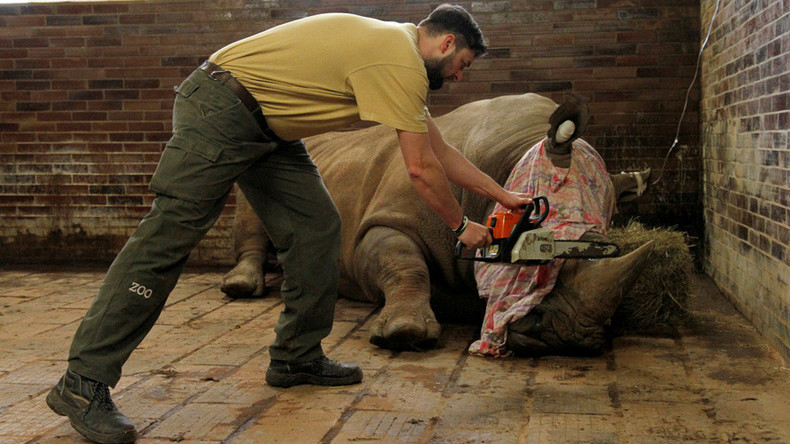 A zoo in the Czech Republic has taken the drastic step of removing the horns from its rhinos, following a brazen dehorning attack in France, which saw the animal killed by poachers.
The Dvur Kralove zoo, home to the largest group of rhinos in Europe, dehorned its first rhino on Tuesday.
After anaesthetizing the animals, veterinarians will use a chainsaw to amputate the horns, which will gradually grow back. The first to undergo the procedure was Pamir, one of the four white rhinos at the zoo.
READ MORE: French zoo killing: Poachers shoot 4yo rhino, cut horn with chainsaw in brazen attack outside Paris
"The risk that the rhinos currently face not only in the wild but even in zoos is too high, and the safety of the animals is our first concern. A dehorned rhino is definitely a better option than a dead rhino," the zoo's head, Premysl Rabas, said in a statement cited by Reuters.
"The decision to remove rhino horns was not made easily at all," Rabas added.
The zoo, located 150km (90 miles) north of Prague, houses 17 black and four southern white rhinos.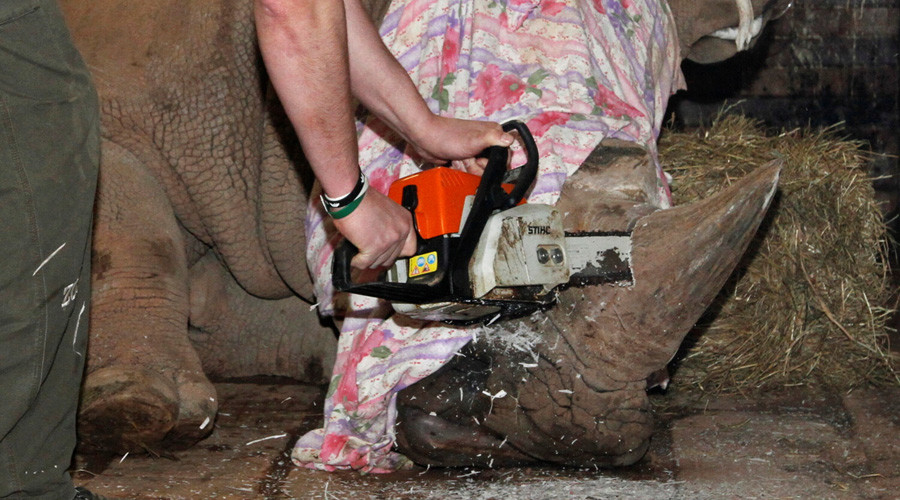 READ MORE: Czech zoo 'to dehorn rhinos' after poachers target animal enclosure in France (PHOTOS)
The global trade in rhino horns is banned by a United Nations convention, however demand continues to grow for the precious keratin of which the horn is comprised. Demand is strongest in Asian countries, such as Vietnam, where the horn's properties are used in traditional medicines.