'My beliefs not shared at Uber': President of ride-sharing firm gives reasons for shock exit
Published time: 21 Mar, 2017 17:39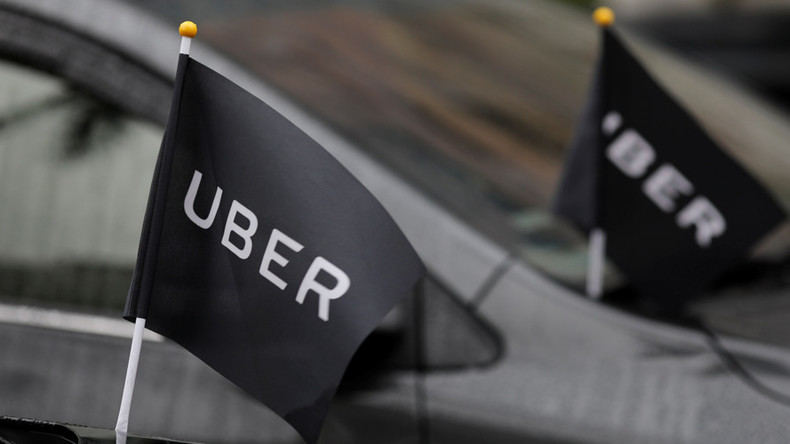 Former Uber President Jeff Jones has said irreparable differences with the ride-sharing company prompted his surprise departure from the role after only six months.
"The beliefs and approach to leadership that have guided my career are inconsistent with what I saw and experienced at Uber, and I can no longer continue as president of the ride sharing business," Jones said in a statement released on Monday.
The resignation comes as the firm battles allegations of sexual harassment and a lawsuit which threatens to derail the firm.
Uber confirmed the high-profile departure in a separate statement saying "We want to thank Jeff for his six months at the company and wish him all the best." In an email to staff, CEO Travis Kalanick said Jones made the decision to leave following the announcement that Uber intended to hire a chief operations officer (COO).
"We're looking for a Chief Operating Officer—a peer who can partner with me to write the next chapter in our journey." -Travis Kalanick, CEO

— Uber (@Uber) March 7, 2017
"Jeff came to the tough decision that he doesn't see his future at Uber," he said.
Sources at Recode claim the hiring of a COO, who would have outranked Jones, was not the reason for his resignation. Instead his concern over problems at the company were to blame.
READ MORE: Uber hires Eric Holder to review sexual harassment claims
The firm has been hit with controversies in recent months, including allegations from an employee of sexual assault by a former manager. Last month the firm announced that former US Attorney General Eric Holder to investigate the claims.
Uber are also facing legal actions over allegations of theft of driverless car technology from Google's parent company Alphabet Inc.
READ MORE: Uber accused of stealing its driverless car technology from competitor in federal lawsuit
Drivers for Uber have also been heavily critical of working conditions in recent months. One driver attempted to discuss the issues with Kalanick during a ride, resulting in the CEO losing his temper over the difficult questions.