#ThugLife: French police tweet photo of robber stuck in shop window
Published time: 19 Mar, 2017 21:09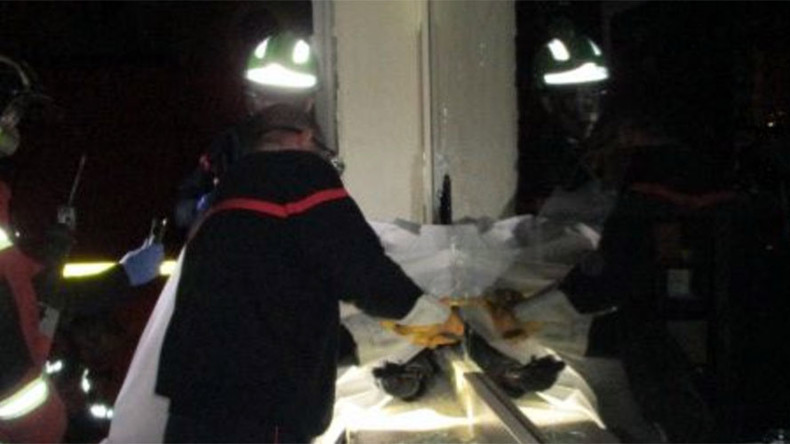 Officers from France's National Gendarmerie made the easiest arrest of their careers this week after they arrived at the scene of a reported break in to find the suspected robber stuck in a hole he apparently had made in a jewellery store window.
The bizarre incident took place in Mauléon-Licharre in the southwest of France in the early hours of Thursday morning. The Gendarmerie posted a picture of the hapless suspect on Twitter on Sunday saying "Drunk, he robbed a shop but got stuck ... in the window before being arrested," along with the hashtag "ThugLife."
The Gendarmerie provided further information in a message published on Facebook. "Early Thursday morning, the gendarmes of Mauléon-Licharre were confronted with a somewhat ludicrous arrest, which required the support of... the firemen!!", they wrote.
The Gendarmes were called out to a break in at a jewellery store on Wednesday night but when they arrived at the scene no one could be found. They received a second call about an incident at the same store at around 5am and when they arrived at the shop they encountered the ridiculous situation of the man trapped in the window pane of the shop he was apparently trying to burgle.
READ MORE: US soldiers charged in S. Korea after $12mn worth of meth found in cereal boxes
The suspected thief was eventually freed from the window after the fire brigade came and broke the glass. He was placed in police custody and is due in court on Monday. The Associated Press is reporting that he is 46 years old.
A search of his home turned up items he could have stolen during his first 'visit' to the store earlier in the night. The gendarmerie did not say why the man went back to the store a second time.