American Airlines apologizes for kicking blind woman, guide dog off flight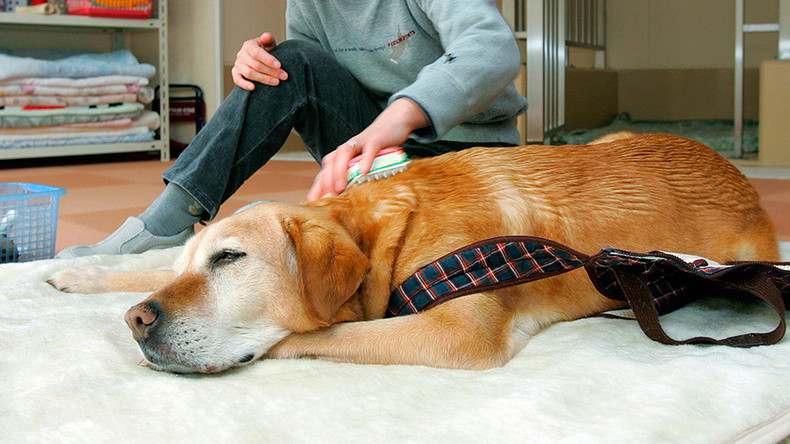 A blind woman was kicked off her connecting flight between Washington and Dallas, Fort Worth after she requested a different seat that would accommodate her guide dog.
The 61-year-old had boarded the plane with her husband and her service dog, when she asked to move seats after realizing that they wouldn't all fit in the row they had been assigned on the plane, reports WLBZ.
"I stood up, reached for my dog's harness and almost began to cry. This is just so far out of the realm of anything I have ever experienced in all my years of travel," Martin was cited as saying. "I felt helpless, I felt afraid, I was terrified.
READ MORE: UK police taser blind man after mistaking his cane for a gun
Martin alleges she was told by an American Airlines agent at the airport that she could not be moved to another row, nor could she occupy a seat in first class, as service animals are not permitted in that class.
She was bounced between the flight crew and airport staff while attempting to resolve the situation reports the Portland Press Herald.
A first class passenger allegedly offered a seat to Martin, but before she could accept the gracious offer, she was removed from the flight.
"We take these allegations very seriously and are thoroughly investigating," the airline said in a statement to KXAS-TV. "We are also in contact with Ms. Martin to gather additional details of what transpired during her recent journey with us."