South Korea demands public kill river rats on sight, not eat them
Published time: 15 Mar, 2017 22:13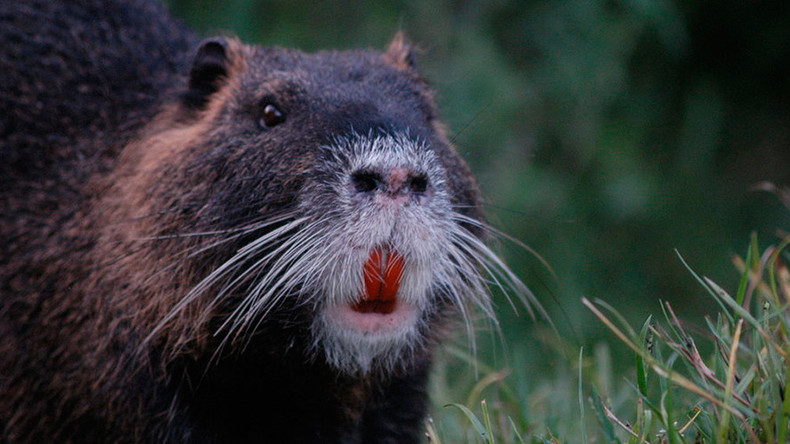 River rats have surged in popularity as a food source in South Korea but health officials asked the public on Tuesday to just hunt, and not eat, the rodents as the bile in their gall bladder are toxic to humans.
"The gall bladder and liver can be infected with zoonotic bacteria and parasites," ministry representative Noh Hee-kyong told the Korea Times.
The rats, known as coypu or nutrias, were introduced to South Korea from Bulgaria in the 1980s in the hopes of developing a fur ranching industry, but they quickly became a countrywide nuisance damaging crops and upsetting the native ecosystem.
In 2009, the Korean government labeled the nutrias as an invasive species, reports The Korea Times, and even offered a bounty of 20,000 won ($17) for each one caught and killed.
Animal bile, particularly from bears, is used in traditional medicine in parts of Asia, and following a television special by TV-Chosun on the animals, there was a surge in requests for information about copyu.
"We've had people ask us if they can breed the animals. But the related law stipulates that nutria be killed on site, and not kept alive," said an official from the Nakdong River Basin Environmental Office, as cited by KoreaBizWire.
However, a study published in January found that the copyu's gallbladder contains more ursodeoxycholic acid than bear bile and is thus more toxic to humans than previously believed.
In addition, given the watery habitat of the rodents, they are far more likely to carry water-borne parasites such as river fluke.
Those who raise the river rats commercially can be punished with up to two years in prison or fined up to 20 million won.