Killer whales filmed alongside diver in amazing footage (VIDEO, PHOTOS)
Published time: 15 Mar, 2017 09:57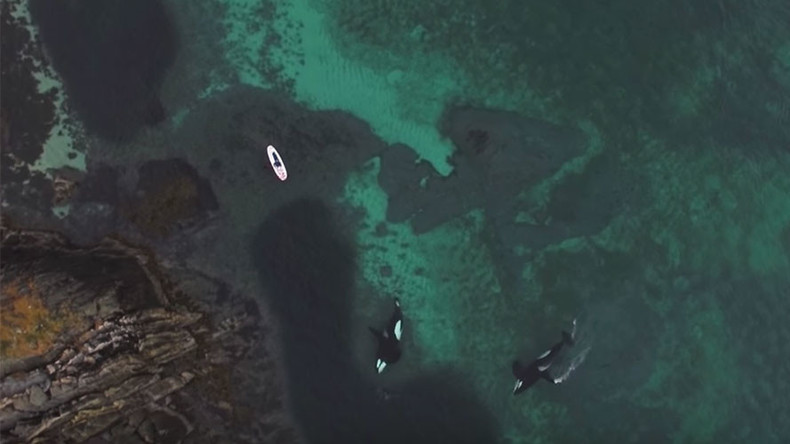 Not many would be keen on swimming with killer whales, but for one man, it resulted in stunning, rare underwater footage, filmed in the northern Norwegian city of Tromsø.
Spanish photographer David Gonzalez Buendia joined marine biologist Andreas B. Heide on a sailing expedition in November last year, The Local reported. A mixture of sailing, paddling, and free diving resulted in some dramatic images of the massive mammals.
The footage shows the killer whales swimming close to the boat in a seemingly playful mood. Buendia even gets close enough to almost touch the powerful sea creatures, which can grow to nine meters in length and weigh up to 5,500kg.
Killer whales, also known as orcas, are one of the most recognizable species in the whale family and are mostly found in the Antarctic, though around 3,000 of them live in the Norwegian and Barents Seas.
Buendia also had the chance on the expedition to photograph the stunningly beautiful Northern Lights, or Aurora Borealis.