Sex toy espionage: Vibrator maker to pay out $3mn for tracking customer usage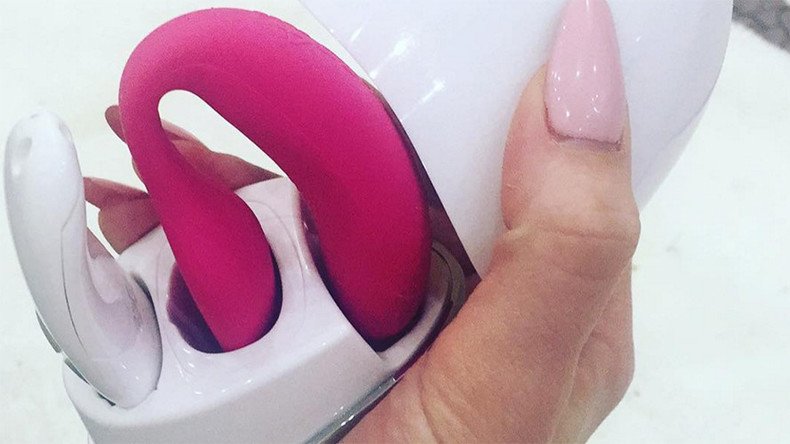 A Canadian sex-toy manufacturer has agreed to pay US$3 million (CAD$4 million) to customers for collecting data relating to their sexual habits without their consent.
The settlement is the result of a class action lawsuit filed against Standard Innovation, the company behind the We-Vibe 4 Plus vibrator, last September in Illinois by a Chicago area plaintiff who claimed the company gathered data on customers, including app settings.
READ MORE: 'Smart sex toys' company to settle lawsuit over gathering customer's data
Standard Innovation will have to pay up to US$7400 to each customer who used the We-Vibe 4 Plus app, while those who purchased the sex toy but didn't use the app will be entitled to US$148.
The bluetooth enabled vibrator allows the sex-toy to be controlled remotely and is described on its website as enabling couples to "connect in new, exciting ways — whether they're in the same room or on a different continent. Push play."
What was not advertised, however, was the fact that the Canadian company collected intimate personal data on customers without their knowledge. The collected data was sent back to Standard Innovation, informing the company about how often the devices were used and for how long, as well as the device's temperature and vibration intensity.
The device was also vulnerable to hacking meaning that an unknown entity could remotely activate the device once within the bluetooth range. Security concerns about We-Vibe 4 were first revealed at the DEF CON hacking conference in Las Vegas last year.
At the conference, New Zealand based hackers 'Goldfisk' and 'Follower' argued that an unwanted takeover of the device could potentially result in a sexual assault.
"We are pleased to have reached a fair and reasonable settlement in this matter," the company said in a statement to Fortune. "At Standard Innovation we take customer privacy and data security seriously. We have enhanced our privacy notice, increased app security, provided customers more choice in the data they share, and we continue to work with leading privacy and security experts to enhance the app."
Whether customers will be willing to consensually share their intimate data with the company in the future has yet to be determined.
You can share this story on social media: