Russia announces last-minute entry for Eurovision in Ukraine, ending boycott rumors
Published time: 14 Mar, 2017 00:23
Edited time: 15 May, 2018 10:36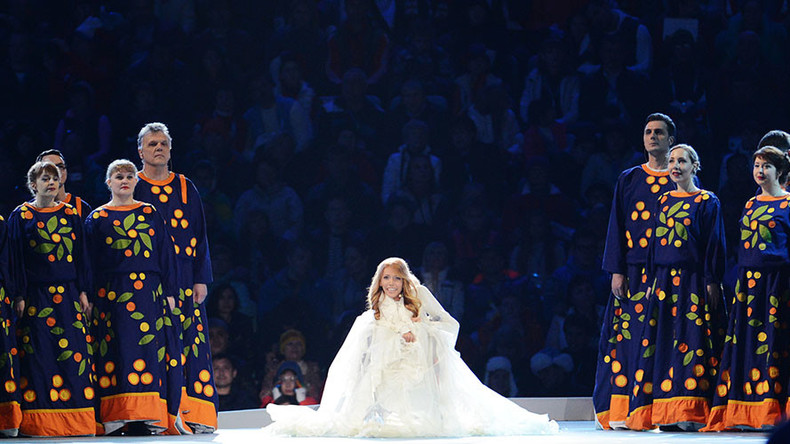 Russia has announced its nominee for Eurovision 2017 in Ukraine, settling speculations about whether the country's tense relations with Kiev would affect the popular singing competition.
Russian television station Channel 1 announced the former X Factor contestant Yuliya Samoylova would represent the country on Sunday, a day before the nomination deadline.
Samoylova, a wheelchair user since childhood, will sing a song entitled, 'Flame is Burning.' The song about love and hope is in stark contrast with Ukraine's 2016 winning entry, a somewhat politically charged song about Soviet leader Joseph Stalin's mass deportations of Crimean Tatars in the World War II.
"Undoubtedly, we would like to avoid politicising the Eurovision contest," Kremlin spokesman Dmitry Peskov said. "We believe it absolutely unacceptable as far as the development of this international contest is concerned."
Some, however, have already speculated that Samoylova's nomination could be a political move in itself, potentially to make Ukrainians look bad should they boo the disabled singer.
READ MORE: 'Our land': Russia tells US that Crimea won't be 'given back' to Ukraine
It is possible though, that Samoylova will not make it to Ukraine at all. Like many Russian singers, Samoylova has toured in Crimea, which Kiev considers to be a breach of Ukrainian law, given that people who visit the peninsula are required to enter through Ukrainian border control.
"In response to numerous questions from journalists about Yuliya Samoylova, I want to emphasize: the SBU [Security Service of Ukraine] will study this question and take an informed decision on her entry to the territory of Ukraine," Elena Gitlyanskaya, an SBU spokesperson said.
Prior to Samoylova's selection, a number of Russian show business figures had called for a boycott of the event citing potential security concerns, the controversial voting system introduced last year and possible attempts to politicize the event.
READ MORE: Ukraine wins Eurovision 2016 with politically-charged song (VIDEOS)
This year, the Eurovision competition will be held between May 9-13 at the International Exhibition Centre in Kiev.