New VW self-driving electric car has no steering wheel & feels like a lounge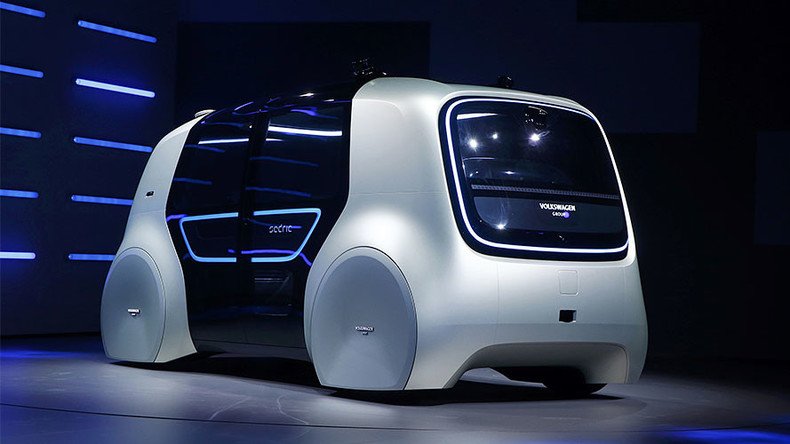 Volkswagen unveiled its first self-driving electric car at the prestigious Geneva International Motor Show last week, providing a glimpse into the futuristic concepts in early stage development at the German automobile giant.
The concept car 'Sedric' (which stands for SElf-DRIving Car) is the company's first completely-autonomous vehicle, meaning it requires no human supervision. It is unclear if Sedric will ever be produced on a mass scale.
Potential passengers can hail or call-for the electrically powered vehicle through an app or remote control, with users relaying the desired destination via a voice controlled interface.
The vehicles exterior is a box-shaped shell with large swing doors and massive OLED windshield, complete with augmented reality which, according to Volkswagen, "serves as a communication and entertainment center – but passengers can also close their eyes, sit back and relax."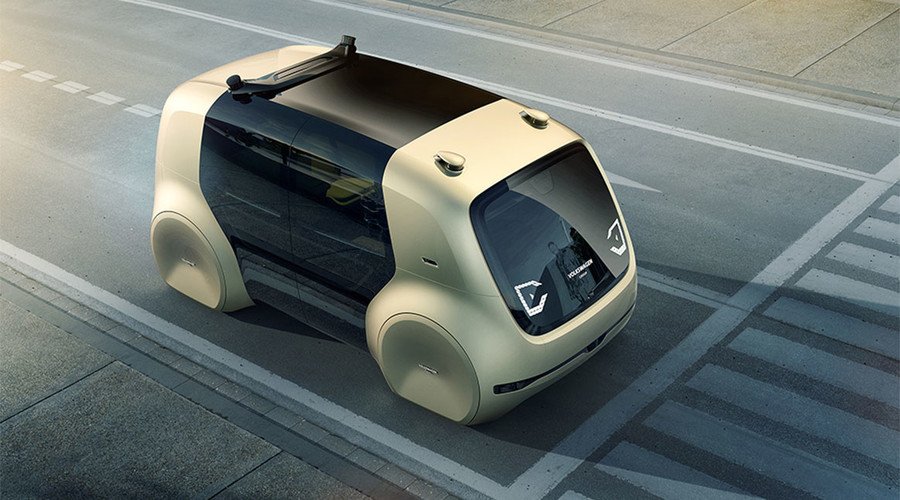 The interior is spacious and resembles a small living room, rather than the inside of a car, due to the fact that the vehicle does not need traditional elements, such as steering wheel, or a gearstick. The lounge feel of the car is completed with the addition of air purifying plants.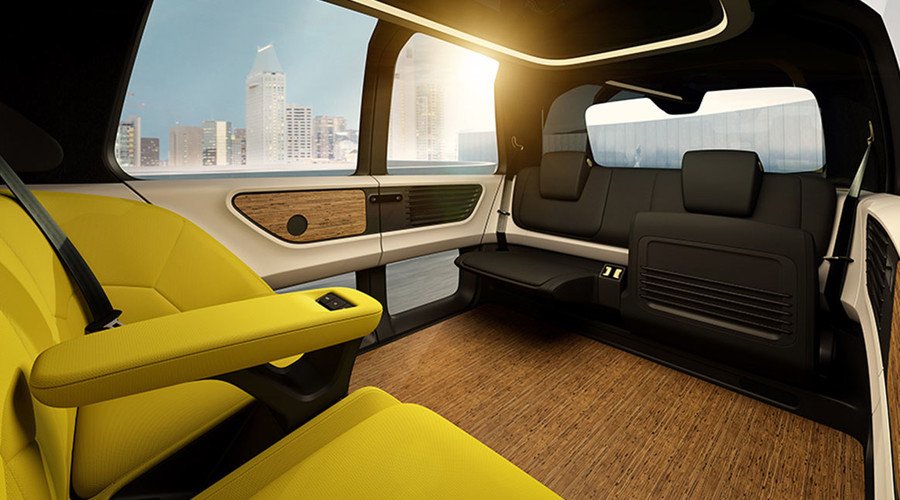 "In the future, fully automated vehicles will enrich the mobility experience of many people. A mobility concept based on intensively used vehicles will take up less space, will consume less energy, and will be safer and more sustainable at the same time," the manufacturer said.
READ MORE: Self-driving robot cars reach 186kph on racing debuts (PHOTOS, VIDEOS)
You can share this story on social media: