Marketing gurus: Indian temple sells 'magical' pens that bring students good grades
Published time: 13 Mar, 2017 18:16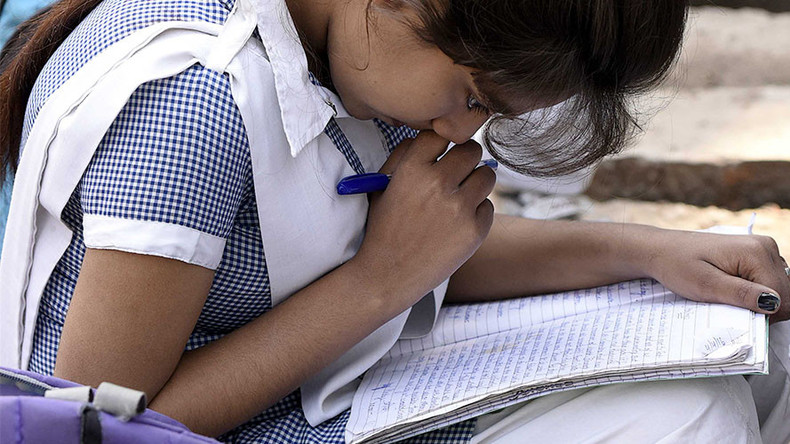 "Magical pens" for students anxious about sitting their board exams are now on sale for around $29 in the Indian state of Gujarat. The vendor – a local temple – says the guarantee of success is rock solid, but still offers a full refund if a student fails.
Shabbily designed leaflets written by the Kashthabhanjan Temple surfaced in India's state of Gujarat, the India Times reported.
The target audience of the unconventional ad is obviously the students' parents, whom it asks: "Do you want your child to pass his exams? Are you worried that your child may lose a year due to poor results? Do you wish for your child to pass his Class 8, 9, SSC, HSC or College exams?"
What's more, the magical pen is said to "relieve stress" and help young Indians perform better and score more, the newspaper wrote.
However, many potential buyers may be staggered by the price, as the charm costs some 1,900 rupees ($29) – over a week's earnings given India's average daily wage.
One consolation is that the Gujarat temple offers a full refund if the magic pen happens to fail.
"If your student does not pass his examinations even after using our pen set, then we will return the entire amount," reads the leaflet written in the Gujarati language.
The "100 percent guarantee" backing the pen maker's promise is written in bold letters at the top of the handbill.
The temple seems to be dead serious about what the pens are to be used for. You can't just buy them as souvenirs – the temple demands your phone number, exam receipt, and a copy of your school or college ID to ensure that the magic item "does not fall into the wrong hands."