Satanist's girlfriend sentenced for part in double murders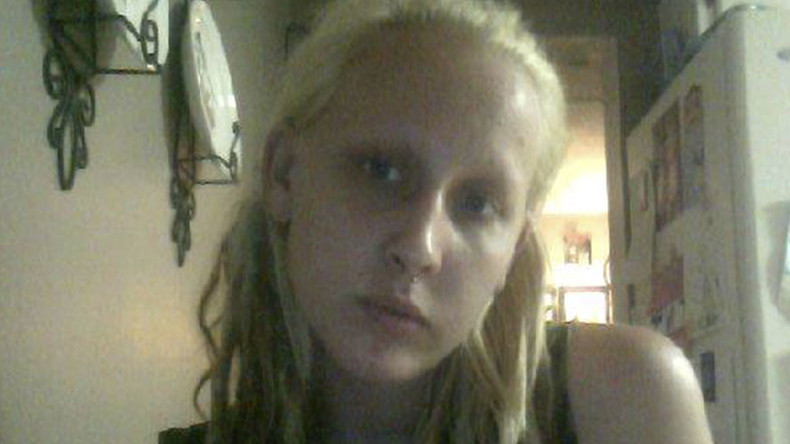 A woman who admitted to aiding her satanist boyfriend in killing two men in North Carolina has been handed three consecutive prison sentences. Amber Nicole Burch will serve up to 40 years in prison for the 2009 killings.
On Thursday, Burch pleaded guilty to the second-degree murder of one of the men and helping to bury the body of the other in what authorities believed was a satanic ritual and sacrifice.
In 2014, the bodies of the two victims, Joshua Wetzler, 32, and Tommy Welch, 31, were discovered behind the home where Burch lived with her then-boyfriend, self-professed Satanist Pazuzu Illah Algarad, and his mother.
According to local media, the first victim, Wetzler, was shot dead by Algarad in July of 2009, and Burch used the same gun three months later to shoot Welch twice in the back of the head as he sat on a couch in her home.
Algarad, originally named John Larson, changed his name to Pazuzu Illah Algarad in 2002, citing religious reasons. Pazuzu was the name of the demon in the Satanic seventies flick, The Exorcist.
READ MORE: Here's a glimpse inside Satanic Temple's new headquarters in Salem (VIDEO)
He was charged with first degree murder, but took his own life in in prison in 2015. Court documents claim that Algarad regularly performed "Satanistic rituals" at the house and also practiced a Sumerian religion, which involved the monthly sacrifice of small animals.
Another woman, 30-year-old Krystal Nicole Matlock, has been charged as an accessory after the fact in the murder. She is due to appear in court next month.