#Vault7: Assange backs 'Digital Geneva Convention' to curb use of state spying arsenals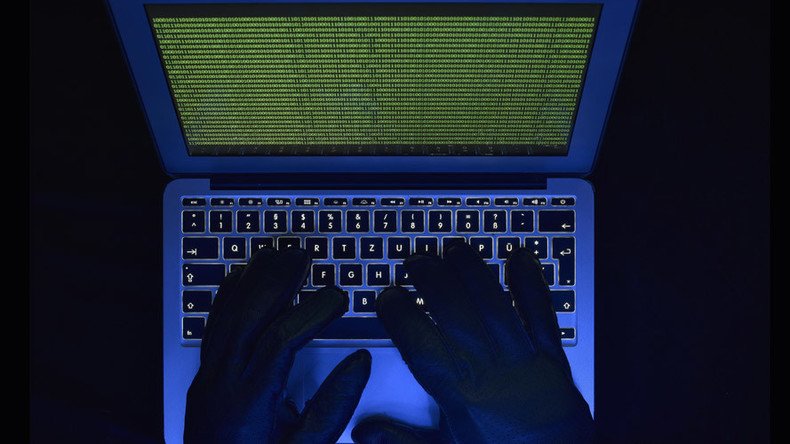 WikiLeaks co-founder Julian Assange has revealed his support for a Geneva Convention-style digital consensus to protect people from government cyber warfare in peacetime.
In light of WikiLeaks' release of documents purporting to disclose information about the CIA hacking of well-known consumer devices, Assange used a Thursday press conference to call for "counter-measures" to be developed against nation-state spying.
Announcing his intent to coach manufacturers about CIA "cyber weapons" developed to infiltrate their products, Assange also indicated his support for a global agreement to halt the "giant" spying arsenals of large nations.
READ MORE: WikiLeaks will give tech companies exclusive access to CIA hacking tools - Assange (VIDEO)
The idea was previously mooted by Microsoft President Brad Smith at a cyber-security conference in February, when he described a societal need for a "Digital Geneva Convention".
"Just as the Fourth Geneva Convention has long protected civilians in times of war, we now need a Digital Geneva Convention that will commit governments to protecting civilians from nation state attacks in times of peace," Smith said at the time.
"And just as the Fourth Geneva Convention recognized that the protection of civilians required the active involvement of the Red Cross, protection against nation-state cyberattacks requires the active assistance of technology companies."
The Fourth Geneva Convention was a response to the horrors of World War II and set the global standard for the treatment of civilians during times of conflict. A 'Digital Geneva Convention' suggests countries would pledge restraint in using clandestine measures to gather information on people.
Microsoft's digital concept suggests targeting "tech companies, private sector, or critical infrastructure" would be against international law. It also states that governments would "exercise restraint" in developing cyber weapons and "ensure that any developed are limited, precise, and not reusable."
READ MORE: WikiLeaks publishes 'entire hacking capacity of the CIA'
After quoting from Smith's speech during his press conference on Thursday, Assange said WikiLeaks supports the idea.
"This is something that we have been working on and a great many others have been calling for," he added.
Earlier, the WikiLeaks co-founder warned that once developed, it's "impossible" to maintain effective control over computer programs designed to infiltrate devices.
"It is our analysis, and many other experts', that it is impossible to keep effective control of cyber weapons. If you build them, eventually you will lose them," he said. "They are just information, there is no barrier for them spreading across the world. They must be used on the internet.
"They must go to computers to infect them and therefore when that occurs they can get out of control and there is a very easy cover for any contractor or rogue intelligence agent to take that material," he added.
You can share this story on social media: