Blistering barnacles! 'Dirty' ship turned away from NZ port
Published time: 8 Mar, 2017 20:00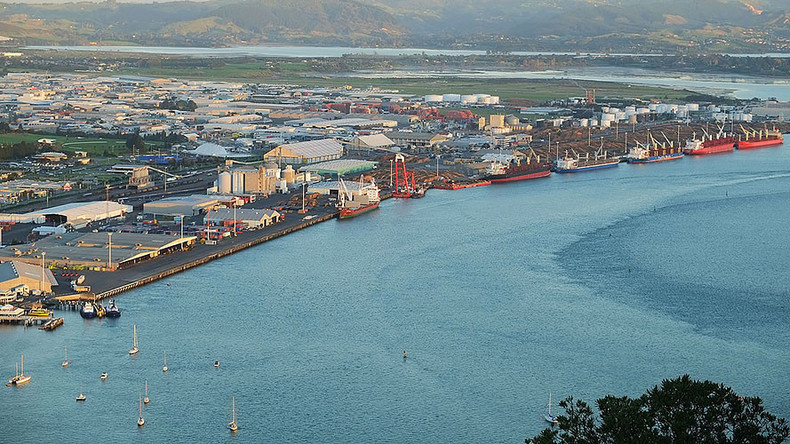 A ship has been ordered to leave New Zealand's waters and told not to return until it is "thoroughly cleaned," as officials are concerned that the marine life clinging to its hull will upset the delicate ecosystem in the region.
This is the first time the southwestern Pacific country has ordered a ship to leave its waters for this reason. The order to leave came following divers' discovery of dense clusters of barnacles and tubeworms on the ship's hull.
READ MORE: Viral spiral: 'Obituary' for embattled Great Barrier Reef slammed for hyperbole
The DL Marigold had arrived in Tauranga, a harborside city in the Bay of Plenty region of New Zealand's North Island, on March 4. It was due to stay in the harbor for nine days but once the dirty discovery was made, it was ordered to leave within 24 hours.
The Ministry for Primary Industries (MPI) said the ship will not be allowed to return to the harbor until the offending sea creatures had been totally removed from the ship's hull.
"The vessel won't be allowed back until it can provide proof it has been thoroughly cleaned. We were dealing with severe contamination in this case," MPI border clearance director Steve Gilbert said.
"The longer the vessel stayed in New Zealand, the greater chance there was for unwanted marine species to spawn or break away from the ship. So, we had to act quickly," he added.
READ MORE: 'Plastic soup': Invisible pollutants from everyday objects contaminating oceans, study says
The DL Marigold set a course for Fiji, a journey of more than 2,000km, but the Biosecurity Authority of Fiji (BAF) stopped the vessel from entering their waters for the same reason.
Both countries have unique flora and fauna and are concerned that these invasive species could spawn or break away from the ship, affecting the delicate ecosystem of their waters.