Croc bludgeoned with rocks in brutal attack at Tunisia zoo (GRAPHIC PHOTOS)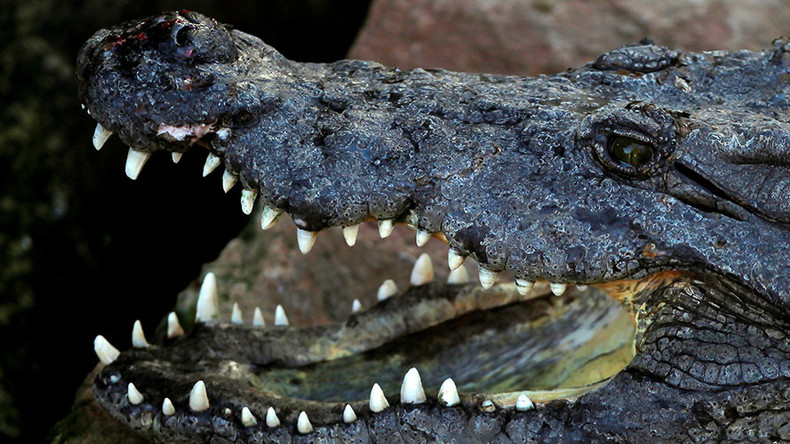 A crocodile being kept at a zoo in the Tunisian capital has been bludgeoned to death in a "brutal" attack by a group of visitors, according to city officials.
The slaughter of the reptile occurred at Belvedere Zoo, located in one of Tunis' largest parks, reports Al Ain news.
Pictures posted online by the Tunis municipality alongside a statement show the animal lying on a concrete step bleeding with a large laceration to the head.
According to officials, the crocodile was pelted with rocks and died from its injuries. The extremely graphic images show two stone slabs beside the animal's prone body.
People visiting the park have been blamed for the "brutal behavior".
"A group of visitors to the zoo threw stones at the head of a crocodile, causing internal haemorrhage that killed it," a Tunis city statement read.
Amor Ennaifer, a vet at the zoo, described the actions as "terrible".
"There are more than 150 species in the zoo," he told AFP. "We can't put a guard in front of each cage. People need to be aware of the need to respect animals."