Oscars cover-up: Iranian TV photoshops clothes on Hollywood actors (VIDEO)
Published time: 1 Mar, 2017 15:46
Edited time: 1 Mar, 2017 17:26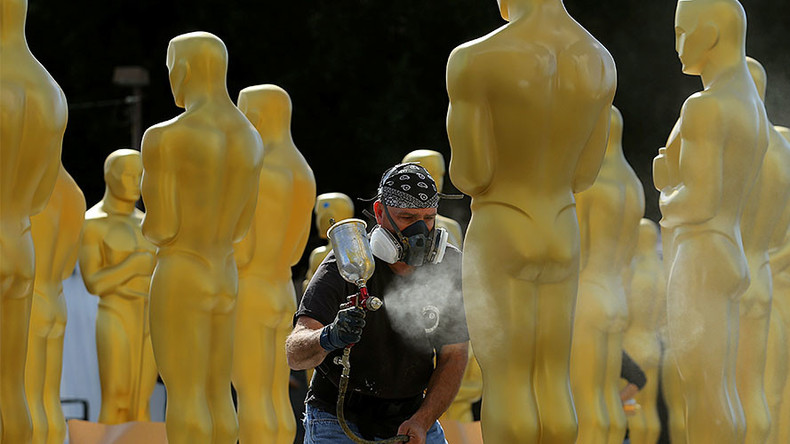 The suspect special effect appeared on the Iranian Labor News Agency (ILNA) who covered the awards in the country.
Theron was presenting the award alongside Shirley MacLaine, whose attire didn't require any additional touch-up.
Iranian film 'The Salesman' won the award, which was collected by Iranian-American engineer and first Iranian in space, Anousheh Ansari, in place of the filmmakers who were boycotting the awards over Donald Trump's controversial travel ban.
Ansari was also victim to the photoshop-happy ILNA, who covered up an area of skin revealed by her dress.
The video was shared by Masih Alinejad, journalist and administrator of 'My Stealthy Freedom', a lobbying organisation against the covering up of women in Iran.
"While many of us, including Americans, are expressing our opposition to Trump's Muslim ban, we also have to be louder and clearer about our condemnation of Islamic Republic of Iran's ban on women who can't enter Iran without hijab," she said.
Since Iran's Islamic Revolution in 1979 a trend towards ensuring women dress modestly has gathered momentum. Last month an 18-year-old chessmaster was expelled from the national team for not wearing a hijab.
READ MORE: Young Iranian chess grandmaster expelled from national team for not wearing hijab