POTUS takes another digital beating as #StuffTrumpIsAfraidOf goes viral
Published time: 26 Feb, 2017 16:58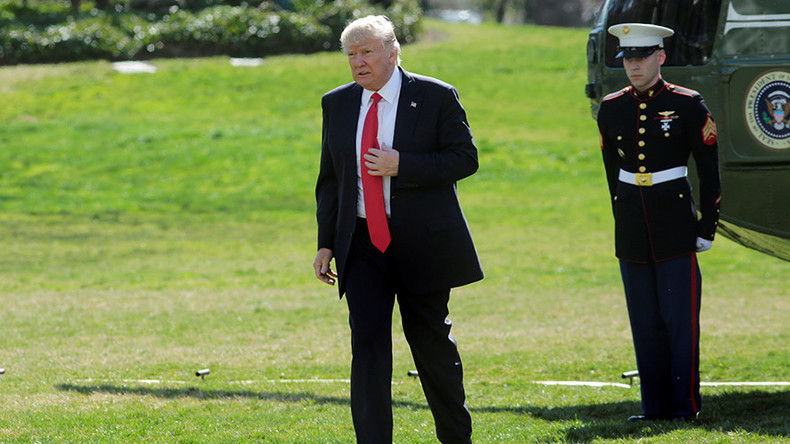 Another day, another Donald Trump hashtag. This time, people are tweeting about "stuff Trump is afraid of." From his physical appearance to women and Bernie Sanders, it appears that there are many things that scare the president.
Many tweeters were quick to suggest Trump is afraid of "strong, intelligent" women, in light of his perceived sexism and comments made in the past. The Women's March held after the inauguration was said to have "enraged" the new president.
Supreme Court justice Ruth Ginsberg, Elizabeth Warren and former first lady Michelle Obama were among the women named.
READ MORE:Social media stirred up by Trump's snub of White House Correspondents' dinner
Others online chose the media as the source of Trump's fear, given his attitude towards them and the recent exclusion of outlets from a White House press briefing. People accused Trump of trying to silence the media by tweeting criticism about various organizations.
Vermont Senator Bernie Sanders was someone many felt the president would be afraid of. Sanders, who lost the Democratic primary to Hillary Clinton, is viewed as a candidate who would have presented a challenge to Trump's campaign, given his huge grassroots support and populist appeal.
Sanders has also held Trump accountable since his election, and has even trolled the president over his tweets.
READ MORE: Sanders burns Trump over tweets, says president 'doesn't understand' Constitution
Others claimed he was most afraid of his tax returns finally coming out, or being investigated. While some said Alec Baldwin, who impersonates Trump on the popular television show Saturday Night Live.