Sanders burns Trump over tweets, says president 'doesn't understand' Constitution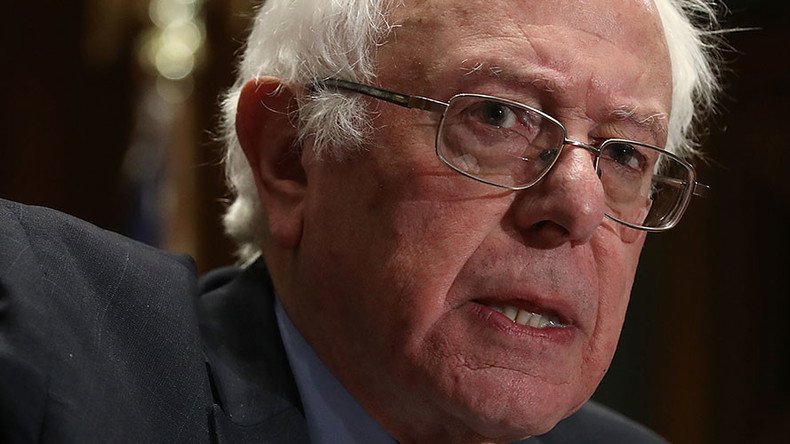 Vermont Senator Bernie Sanders slammed President Donald Trump on Twitter, saying his recent tweeting attacks on the courts and the media show that he "clearly does not understand what our Constitution is about."
READ MORE: Trump to sign 'brand new' immigration executive order, not appeal to SCOTUS
The former Democratic presidential candidate and progressive Congressman responded to tweets Trump sent Thursday.
Trump used all-caps to respond to the decision by the ninth circuit court of appeals to uphold a temporary hold on the president's controversial travel ban on members of seven Muslim-majority countries. He wrote: "SEE YOU IN COURT, THE SECURITY OF OUR NATION IS AT STAKE!"
He also posted a graphic version of the tweet to his Instagram account.
"A president who attacks a judge who rules against him as a "so-called judge" clearly does not understand what our Constitution is about," Sanders wrote, referring to the tweet Trump sent on February 4 in response to Judge James Robart's decision to issue a nationwide injunction against Trump's travel ban. In that tweet, the president said the "so-called" judge's opinion was "ridiculous."
Sanders also highlighted Trump's multiple attacks on the media, saying: "A president who attacks media that makes critical remarks about him as 'fake news' does not understand what democracy is about."
Trump lashed out at the New York Times on Thursday, accusing the newspaper of writing "fake news" in its claim that Trump and Chinese President Xi Jinping had not spoken since November.
You can share this story on social media: