'Sexually explicit content'? Giraffe birth video removed from YouTube
Published time: 23 Feb, 2017 21:09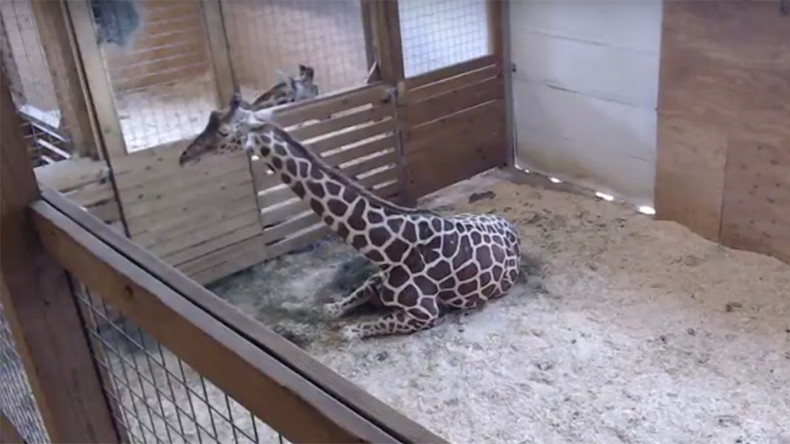 A livestream video of a giraffe giving birth is back online after being earlier removed from YouTube for reportedly containing "nudity" and "sexually explicit content."
The giraffe cam was streamed on YouTube by a New York zoo, Animal Adventure Park, to show the animal's birthing process for educational purposes.
However, the livestream came to an abrupt end when YouTube pulled the footage following complaints from animal activists, according to a spokesman for the zoo.
"They reported our YouTube cam as sexually explicit, containing nude content which made for its removal on YouTube," he said in a Facebook Live video.
"You've removed an educational tool and you've harmed the species' survival more than you could ever recognize," he told activists.
He also called on YouTube to acknowledge that the content does not contain any pornographic content and restore the livestream.
The livestream of April the giraffe has now been restored and is quickly regaining viewers. The earlier video had accumulated 30 million viewers in just 12 hours, according to the zoo.
April, who is expecting her fourth calf with her mate, Oliver, had yet to give birth at the time of writing.