Women with genital herpes twice as likely to give birth to autistic child – study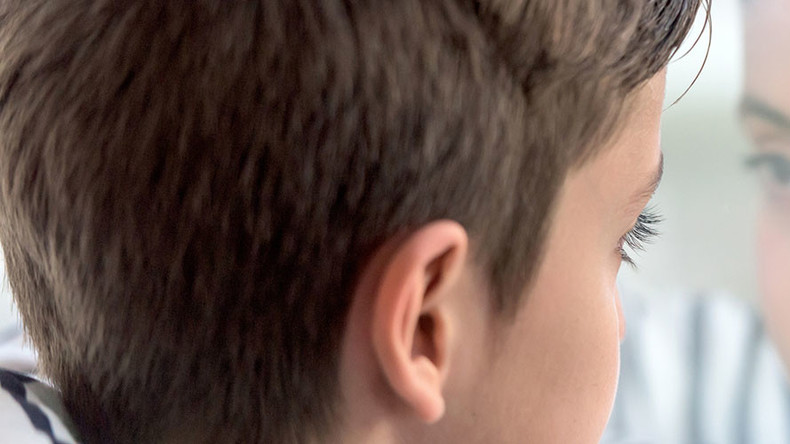 Women who have a type-2 genital herpes infection during the early stages of their pregnancy are twice as likely to give birth to an autistic child, a new study has concluded.
While not every woman infected with herpes is at risk of having a child with the neurodevelopmental disorder, the news is a cause for concern, since the infection itself is widely spread. One in five American women carry the highly contagious and lifelong infection, often transferred through sex.
Carried out by scientists at the Center for Infection and Immunity at Columbia University's Mailman School of Public Health and the Norwegian Institute of Public Health, the groundbreaking study was published in the microbiology journal "msphere."
The study is the first of its kind to provide immunological evidence of a link between maternal anti-herpes simplex virus-2 (HSV-2) antibodies and autism spectrum disorder (ASD) in male children.
The scientists used blood samples from 412 mothers of children with ASD and 463 mothers of children without ASD, taken at two points at around the 18th week of pregnancy and at birth.
They were tested for antibodies to several common infections, including HSV-2, which indicate that a patient fought off the infection shortly prior to the time the sample had been collected. Mothers who had HSV-2 were twice as likely to give birth to a child with ASD than those who didn't, indicating a strong correlation.
The authors say they do not believe the virus infected the fetus itself, causing ASD, as such an infection would typically cause miscarriage. Rather they suggest the risk comes from a primary or reactivation of the infection in close proximity to the womb. They also suggest that mothers with a certain genetic makeup rather than all women are at risk.
"We believe the mother's immune response to HSV-2 could be disrupting fetal central nervous system development, raising risk for autism," said lead author of the study Milada Mahic.
READ MORE: Autism symptoms show improvement from donor viruses in fecal transplants – study
The correlation was only confirmed in boys because of the small number of mothers of girls with ASD included in the study. While there is not enough evidence to suggest the infection can only affect males, autism is generally more common in boys.
The link was only evident in early pregnancy when the fetal nervous system undergoes rapid development, not at birth.
Overall, the cause of most cases of ASD remains unknown and mostly likely the disorder is a combination of both genetic and environmental factors, the study says. Further study is necessary to decipher if screening and suppression of HSV-2 during pregnancy is needed.
However, the team hopes these insights will "drive new efforts to monitor women more closely for cryptic gestational infection and to implement suppressive therapy during pregnancy."
You can share this story on social media: