Unmanned helicopter, invisible to radar, unveiled at Abu Dhabi IDEX (VIDEO)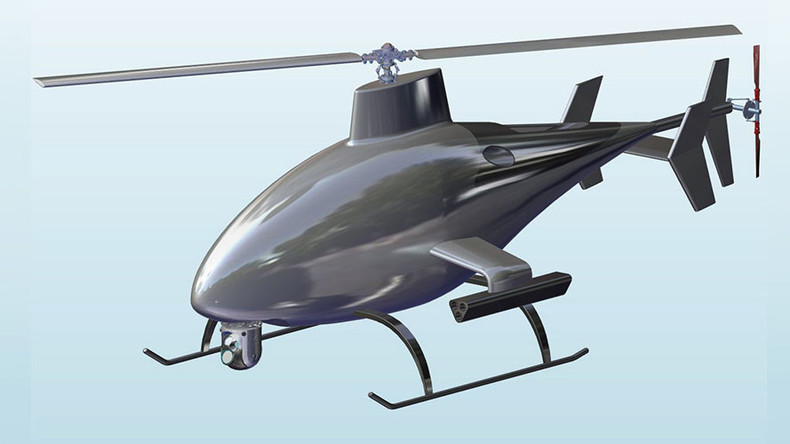 A revolutionary unmanned, autonomous helicopter that is invisible to radar has been unveiled at Abu Dhabi's International Defense Exhibition (IDEX).
A mock-up of the unique X-01 Hornet was showcased at the IDEX exhibition on Monday by Serbian rocket manufacturer Engine Development and Production (EDePro).
The lightweight rotary-wing aerial vehicle can carry four fiber optic guided missiles onboard and, once fully constructed, could be used in a wide range of situations, from military operations to radiation detection.
READ MORE: DARPA funds second prototype of new sea drone (VIDEO)