9,000 men compete for year of good fortune in Japan's 'Naked Festival'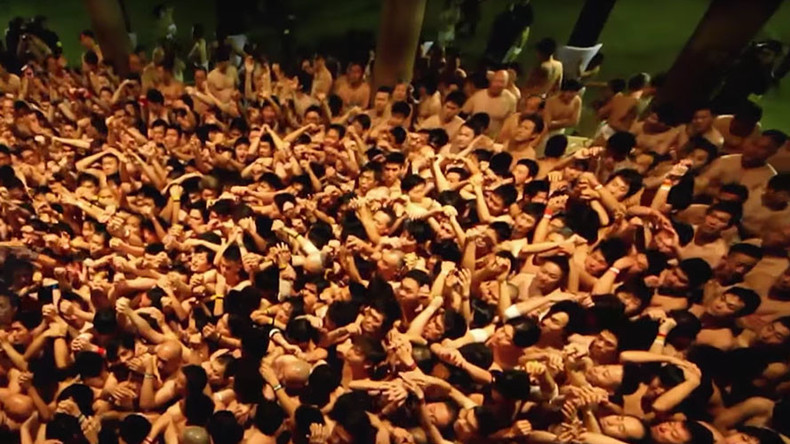 Some 9,000 semi-nude, freezing cold men wait until midnight before fighting in the dark over a pair of sticks thrown into the baying crowd by a priest at the Saidaiji Temple in Okayama, Japan. And what a spectacle it is!
As part in the annual Hadaka Masturi festival, celebrants from the surrounding area and farther afield gather in Okayama on the third Saturday in February for an epic battle of strength and cunning as contestants wrestle for control of two wooden sticks known as shingi.
"Wasshoi! Wasshoi!" is the battle cry the men use to keep warm and psych themselves up as they make their way to the temple grounds.
Competitors must thrust these shingi into a wooden box known as the masu in order to earn a year of good fortune – a tradition that dates back over half a millennium.
In case things get too "heated," the men are periodically doused in ice cold water.
The spectacle draws a big crowd every year, and there is even a junior event for kids in which contestants battle over lucky rice cakes and small hexagonal tubes that also bring a year of prosperity.
You can share this story on social media: