Driverless SUV smashes through shop entrance, knocks down child (VIDEO)
Published time: 16 Feb, 2017 22:19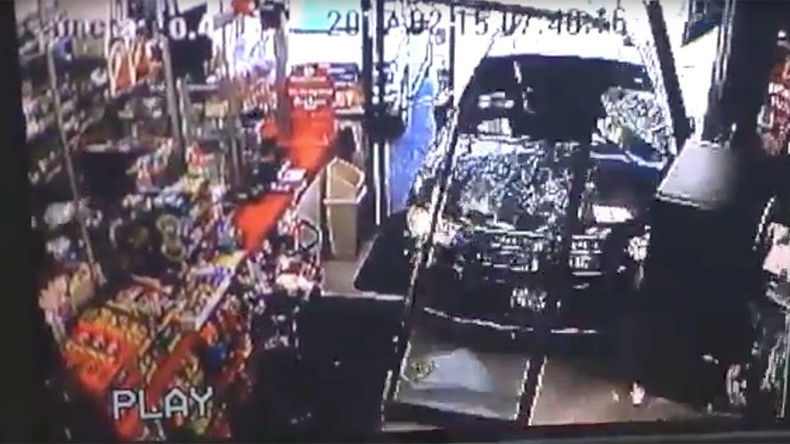 Dramatic surveillance footage of the moment a driverless SUV smashed through the doors of a Texas convenience store, knocking a child to the ground has surfaced online.
The video shows seven-year-old Jayden Solomon quickly entering the shop as the SUV speedily follows suit, smashing through the glass door, and hitting the boy.
Jayden can then be seen getting up and limping out of the store. He was taken to hospital by his mother to check his knee, according to his grandmother Ida Winn.
The incident happened Wednesday morning at the Port Arthur convenience store in Jefferson County, Texas according to KHOU.com. The driver pulled up and got out of the car followed by three other children while a fourth sibling remained in the backseat.
The family say they don't know how the car shifted back into gear but say Jayden's 14 year old brother jumped into the front seat to stop the car from going any further.
"If he was more over to the left this could've been actually serious. But like I said you know I just thank God that he's okay and that he was in the position he was in when he walked into the store," Winn said.
The City of Port Arthur is not releasing any further details on the crash, according to 12 News Now.