Airport runway closed after American Airlines plane hits deer
Published time: 15 Feb, 2017 22:13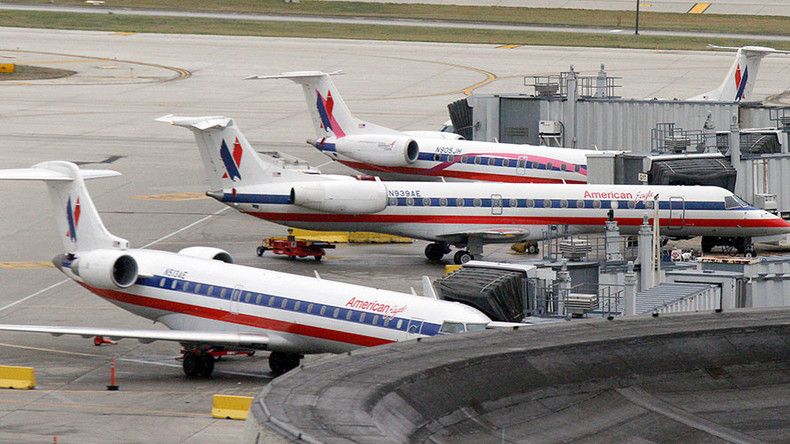 A jet airliner began leaking fuel after striking a deer, causing a runway at Charlotte Douglas International Airport in North Carolina to be closed.
American Airlines flight 5320 was taking off when it hit the ungulate Wednesday afternoon. The plane was bound for Gulfport-Biloxi International Airport in Mississippi.
The flight crew declared an emergency and relanded the plane after doing a flyover to allow personnel on the ground to inspect for damage before attempting a landing.
Forty-four passengers and four crew members were on board the aircraft, American Airlines spokesperson Katie Cody told the Charlotte Observer. The passengers were evacuated onto the runway following the emergency landing. They were bussed back to the terminal, and the flight was expected to take off once again shortly before 4:00pm local time.
Firefighters sprayed the damaged aircraft with fire retardant as it was leaking jet fuel. No injuries were reported following the incident, however, the deer was killed.
READ MORE: Snake on a plane: Venomous green viper spotted on board AeroMexico flight (VIDEO)
The runway reopened at approximately 2:00pm after the plane was towed away. Airport spokesperson Lee Davis told the Charlotte Observer that the airport will evaluate how the deer got on the runway as part of its wildlife management plan.