X-rated encryption: New app provides digital lock and key for homemade sex tapes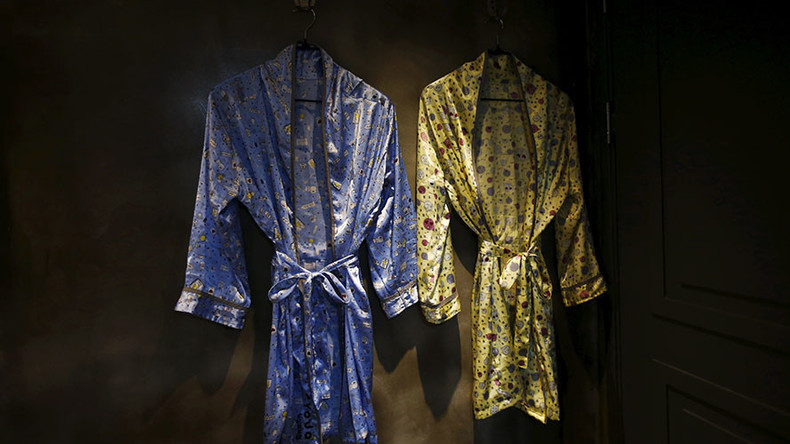 A new app is offering risqué lovers the chance to film their bedroom escapades without fear of future 'revenge porn' reprisals, thanks to its video encryption and digital lock and key policy.
Rumuki is an application which hopes to banish the mortifying consequences of having a sex tape released either through a hack or by a scorned ex-lover.
It offers couples the extra protection of essentially a 'prenup' for their "most intimate moments," requiring both partners to give permission before the encrypted video is viewed.
Both parties' devices are paired up to record the raunchy video, the video is then locked with two keys - one for each phone. If one person wants to watch it the app requires the other party to "grant a playback" by entering the secret key. Each permission is valid for only one playback.
The company website states that once the video is deleted from one device the steamy footage is "as good as gone", reassuring users that the content "is never stored on or sent to our servers."
Rumuki can be used anonymously, without providing an email account but an internet connection is needed when setting up the app and accessing playbacks. It is not necessary to be connected to the internet during the recording or syncing process, however.
The New Zealand based company also claims that your kinky data is safe from hackers as videos are never sent across the internet.
"It is impossible for third party attackers to gain access to your videos without local access to the network your devices are on (that includes us!)."
From another perspective, however, if you accidentally delete your personal re-enactment of 'Fifty Shades of Grey' then it's "impossible" to retrieve, the company warns.
A whitepaper has also been released to the public, giving a detailed security review of the tech.
However, Rumuki advises erotic users that technology can only go so far in protecting your privacy and reminds those wanting to spice up their sex lives that ultimately responsibility for the security of your data lies with the user.
READ MORE: Penis ring removals a growing problem for London fire service
You can share this story on social media: