'Naked is normal': Playboy to bare all after no-nudity photo decision reversed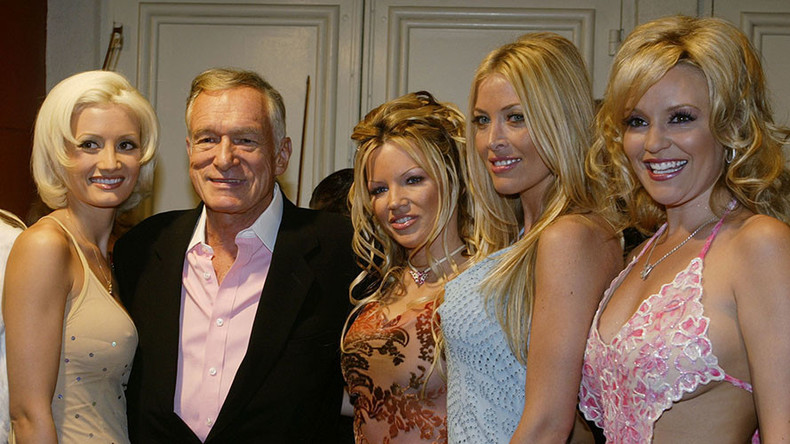 Nudity is no longer a thing of the past as Playboy announced their magazine will once again publish images of naked women. The 2015 decision to do away with nudity has been reversed in what the magazine says is an attempt to normalize nakedness.
"I'll be the first to admit that the way in which the magazine portrayed nudity was dated, but removing it entirely was a mistake," chief creative officer and son of founder Hugh Hefner Cooper Hefner tweeted.
In 2015 the magazine announced they would no longer print pictures of nude women, claiming the availability of sex on the internet made the use of such images "passé at this juncture."
READ MORE: Playboy to stop publishing nudes
The March/April 2017 edition will be the first in 12 months with nudity, part of a "new Playboy philosophy," Cooper Hefner wrote in a company post.
"Just as the social and political pendulum had swung in liberals' favor, as history has shown time after time, the pendulum swings back." Hefner added.
The new edition will bring nudity back but the subtitle "Entertainment for Men" will be dropped from the publication's cover.
After a one year ban, Playboy has decided to once again have nude photos in their magazine. Trust me, I'm as disappointed as you are.

— Jim Norton (@JimNorton) February 14, 2017
The magazine which once saw circulation of 5.6 million in 1975 has struggled in recent years, dropping to around 700,000 copies last year.
You can share this story on social media: