Newspaper accidentally replaces Trump with Alec Baldwin, hilarity ensues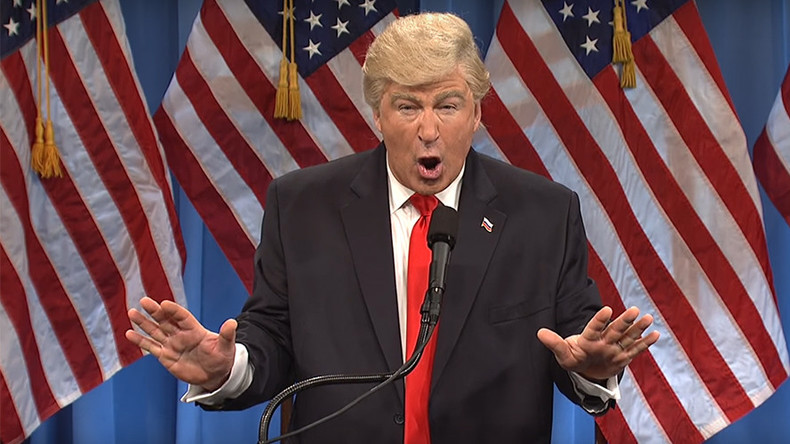 Alec Baldwin's portrayal of President Trump is apparently so convincing that he was mistaken for the billionaire-turned politician by a Dominican newspaper, which published a still from Saturday Night Live instead of the POTUS.
On Friday, the Dominican Republic's El Nacional newspaper accidentally placed Baldwin alongside a photo of Israeli Prime Minister Benjamin Netanyahu in an article discussing Trump's controversial comments on Israeli settlements and the Palestinian peace process.
The newspaper gaffe has caused great amusement online, with many noting that they hope the Dominican Republic hasn't accidentally triggered a war.
Dear El Nacional, Alec Baldwin will be pleased as punch. But let's hope the Dominican Republic isn't added to Trump's banned countries list pic.twitter.com/vt4NJe4NJf

— Sharon Gibson (@SharonGibson3) February 10, 2017
The newspaper acknowledged the blunder Saturday, issuing a statement on its website in which it said: "El Nacional apologizes to its readers and anyone who felt affect by the publication."
However, the newspaper's photo editor needn't feel too bad, as this isn't the first time Baldwin and Trump have exchanged identities in the media.
Baldwin's SNL performance has repeatedly incurred the wrath of Trump, who has described the comedy show as "unwatchable," while saying that Baldwin's portrayal "stinks."
READ MORE: Donald Trump & Alec Baldwin in Twitter feud over latest SNL sketch (VIDEO)
You can share this story on social media: