Anti-Semitic Nazi Valentine card forces Republican student group on defensive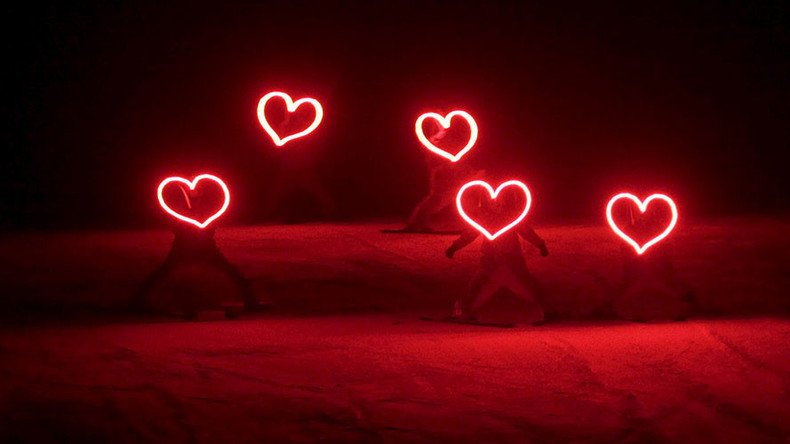 A Republican student group in the US has come under fire after one of its members allegedly placed an anti-Semitic Valentine card into a student's bag at a meeting at Central Michigan University.
It's alleged the offensive card featured a picture of Nazi leader Adolf Hitler, alongside the caption "My love 4 you burns like 6,000 jews". The student group, however, claims they were not responsible for the card.
An image of the card was posted to Facebook by a student but, according to student newspaper Central Michigan Life, was met with an immediate backlash from CMU students and was subsequently removed. It was, however, shared on Twitter.
In a statement issued by CMU President George E. Ross condemned those responsible:
"This is not who we are as a campus community. Such hurtful, offensive language, while protected by the First Amendment, is unacceptable and is not consistent with our values and standards."
"At Central Michigan University, we stand up against hate, protect the safety of all, and build bridges of understanding that bring people together."
READ MORE: Swastika takedown: New York subway riders tackle Nazi symbols on train (PHOTOS)
The offending group has since apologized on its Facebook page saying:
"The College Republicans as an organization did not distribute this valentine. We in no way condone this type of rhetoric or anti-Semitism. We apologize for any offense, and want students to know that we do not tolerate this sort of behavior."
Jewish student group, Hillel at Central Michigan University, also criticized those responsible, saying that such incidents only serve to trivialize the Holocaust in which an estimated 6 million Jews were murdered.
You can share this story on social media: