DeVos backlash: Parents threaten to homeschool kids after appointment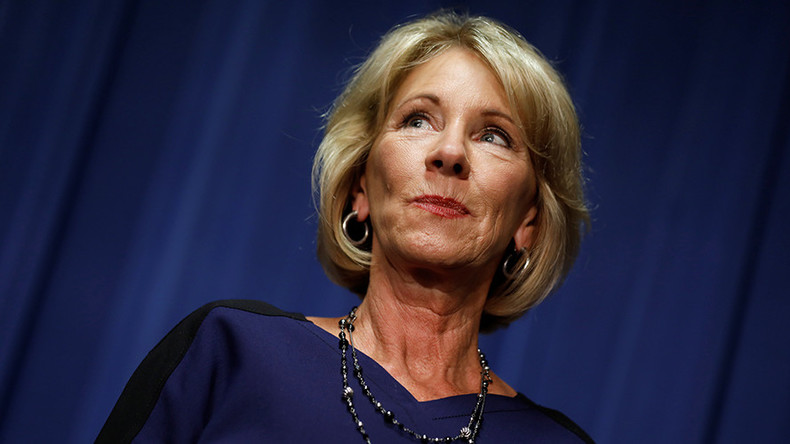 Betsy DeVos's confirmation as education secretary has prompted parents to threaten to homeschool their children, in response to the billionaire's lack of education experience and her support for the privatization of education.
The Republican heiress was confirmed despite receiving more 'no' votes than any other secretary of education since 1979, winning by a single vote cast by Vice President Mike Pence.
READ MORE: US Senate confirms DeVos as education secretary
Parents have taken to social media to threaten to pull their children from schools in response to DeVos' lack of experience, her long-held advocacy for school vouchers – which take funding from public schools to be spent on private and religious schools – as well as her support for the privatization of schools.
DeVos, a devout Christian, is a supporter of homeschooling and has worked to expand charter schools, while also fighting against additional regulation.
She has also said education was a way to "advance God's kingdom" and her family has supported anti-LGBT groups in the past.
READ MORE: Trump taps Michigan philanthropist Betsy DeVos to be secretary of education
DeVos's appointment has also drawn criticism because she and her children attended private schools, further highlighting her lack of experience within the public school system.
The DeVos family has donated more than $200 million to the Republican party, leading many to claim her appointment has been bought.
You can share this story on social media: