Hip-hop, porn, gay date? Trump trolled over #EasyD tweet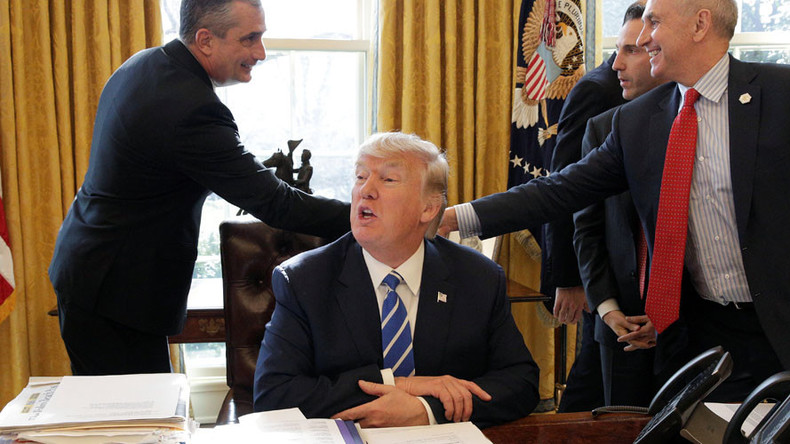 Donald Trump's Twitter account often fuels plenty of anger, upset and debate. Wednesday's 'Easy D' tweet has attracted lots of trolling though, with Twitterati in overdrive pondering the US president's mysterious musings.
"Big increase in traffic into our country from certain areas, while our people are far more vulnerable, as we wait for what should be EASY D!" Trump tweeted on Wednesday.
While people understood the majority of the message, many have been flummoxed by what Trump meant by 'Easy D'.
Twitter users erupted with suggestions as to what exactly he may have meant, with some offering up the idea that it was perhaps Trump's secret rapper name.
The impact of 'Easy D' on others was also considered, as many gleeful netizens imagined just how the writers of Saturday Night Live were handling Trump's latest Twitter storm.
READ MORE: Art attack: Spoof TrumpDraws account mocks president's executive orders
Even some sympathy for White House Press Secretary Sean Spicer surfaced, as people envisioned him trying to figure out how exactly to explain the tweet to journalists.
For some, the belief was that the tweet carried some sexual undertones, with suggestions being he was looking for a partner, which attracted the attention of the gay dating app, Grindr. Even Pornhub joined in.
For others though, it was a statement with deep philosophical merit, as ultimately each of us journey through life in search of our own 'Easy D'.
You can share this story on social media: