Condom-free male contraceptive successfully trialed on monkeys – study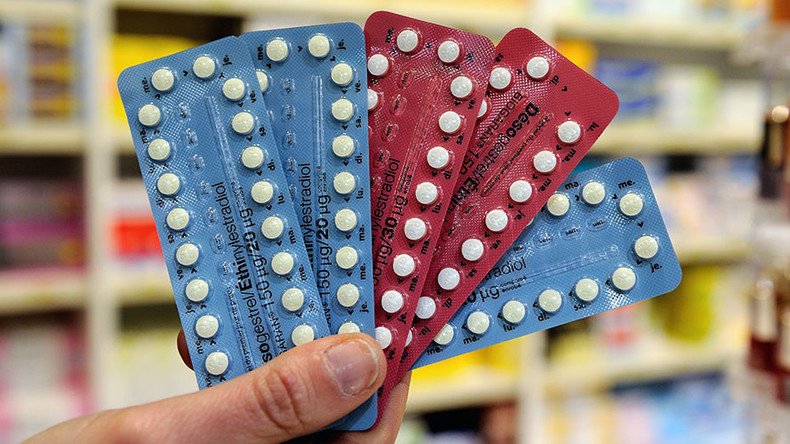 A new form of male contraceptive aimed at being a less-invasive vasectomy has been successfully trialed on monkeys, according to a new study. A gel injection is used to block the sperm-carrying tube, the vas deferens.
Sixteen male rhesus monkeys were given the Vasalgel injection before being housed with female monkeys for one breeding season, according to the research due to be published in Basic and Clinical Andrology this week. No pregnancies were reported in the primates and no side effects manifested in the males.
The researchers say the measure is 100 percent reversible.
The contraceptive consists of an injection of a hydrogel material in the vas deferens, which creates a soft-gel barrier that sperm is unable to move through. However, bodily fluids can get through the blockage, allowing the male to ejaculate without the risk of pregnancy.
The method works similarly to a vasectomy, but without the need for surgery intended to be irreversible.
"While vasectomy is a quick and relatively simple procedure in humans, in monkeys there can be additional complications, as it is inherently more complex. We were impressed that this alternative worked in every single monkey, even though this was our first time trying it," lead veterinarian on the project Angela Colagross-Schouten told Eureka Alert.
If the results can be replicated in humans, Vasalgel's success rate will be an improvement over condoms, which have a failure rate of about 15 percent. It also removes the use of hormonal or chemical treatment in the male, which is currently being tested in other methods.
READ MORE: Scientists create male contraceptive almost as effective as the pill (POLL)
It is unclear how long Vasalgel will affect its subjects. A previous test on rabbits prevented pregnancy for one year before it was flushed from the animal's system and normal reproduction was observed.
Vasalgel will next undergo human tests, but its maker, Parsemus Foundation, is planning for the product to be on the market next year. If not successful in humans, the product could still see future use as a method of birth control in zoos.
You can share this story on social media: