Scientists create male contraceptive almost as effective as the pill (POLL)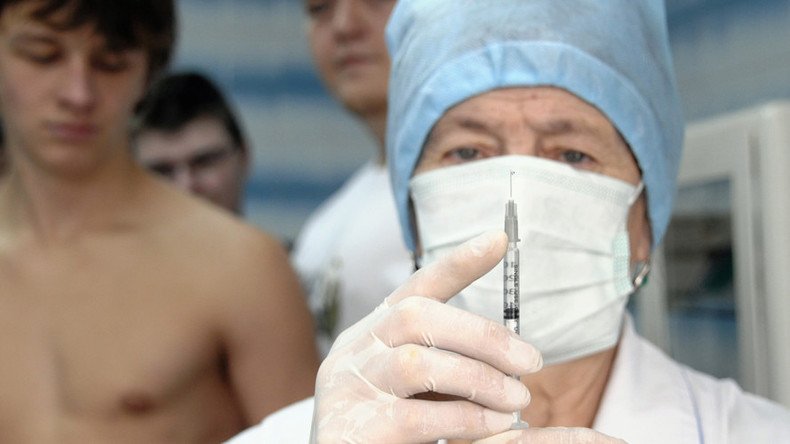 Scientists in Scotland claim they have developed a male contraceptive with a 96 percent success rate. It involves receiving two injections every two months which dramatically reduces a man's sperm count, although some side effects have been noted.
Administered twice every eight weeks over a period of 56 weeks, participants were administered an injection of the hormone progestogen which suppresses sperm production. Testosterone was included in the jab to counter the effects of the treatment.
The trial involved injecting 320 male participants aged between 18 and 45, all of whom were in long-term monogamous relationships. The finding of the study was published in the The Journal of Clinical Endocrinology & Metabolism.
Just asking for a friend... do we really trust men to take their "male contraceptive pill".

— Stefanie Preissner (@StefPreissner) October 28, 2016
After 24 weeks semen samples showed the men's sperm count was reduced to less than 1 million/ml with a 96 percent success rate. The average number of sperm per milliliter is between 40 million and 300 million, according to the US National Infertility Association, Resolve.
Four pregnancies were reported from the subjects, but given the number of participants involved the study was deemed a victory by the team behind it.
"If you're comparing it to other reversible male methods, it's far better than the condom and it puts it in the same ballpark as the pill," clinical reproductive scientist and author of the study Richard Anderson from the University of Edinburgh told The Guardian.
More than 75 percent of participants said they would be willing to use the contraception outside of the trial.
Condoms are estimated to have an 82 percent effectiveness rate with the pill the highest performing at 99 percent.
Twenty men dropped out of the trials due to side effects including injection site pain, muscle pain, increased libido and acne. The suicide of one man involved in the trials was not related to the treatment, according to the study.
One case of depression and another of intentional overdose could not be ruled out as having being linked to the treatment though.
As a result of these side effects, external researches concluded the study should be halted as it exposed participants to too much risk, according to New Scientist.
"For a male contraceptive to be accepted by men (or women) then it has to be well tolerated and not cause further problems. For me, this is the major concern of this study,"said Professor of Andrology at University of Sheffield, Allan Pacey, who wasn't involved in the study.
Tell us what you think, if available do you think men should take the contraceptive injection?
You can share this story on social media: