Man 'buried' alive in Cuba during mock funeral festival (VIDEO)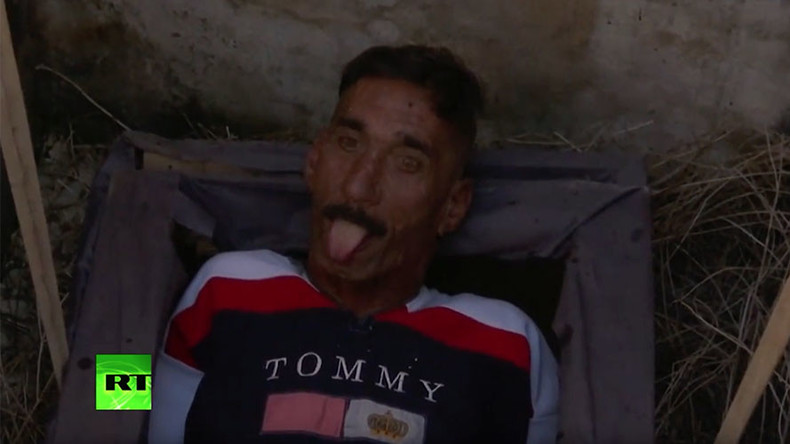 Every year, Cuban villagers stage a mock funeral to "celebrate life and death," complete with mourners, "priests" and a burial.
As per tradition, following his "burial" the supposed deceased, called "Panchencho," is revived and brought back to life with a splash of rum.
Afterwards, locals celebrate in the streets, singing and dancing to Cuban conga music.
Retired bricklayer Divaldo Aguiar, 52, revived his role as the "corpse" for the bizarre ritual.
Villagers from the small municipality of Santiago de las Vegas, on the outskirts of Havana, joined together on Sunday to mourn his "death," celebrate his life and drink copious amounts of rum.
The mock funeral is a traditional festive gathering that has been held on February 5 every year for over 30 years.
READ MORE: No bluffing: Dead Puerto Rican man attends poker game at own wake
The ritual began in 1984 to mark the end of the local carnival season and to symbolize rebirth, reports Cubanos Por El Mundo.
You can share this story on social media: