No bluffing: Dead Puerto Rican man attends poker game at own wake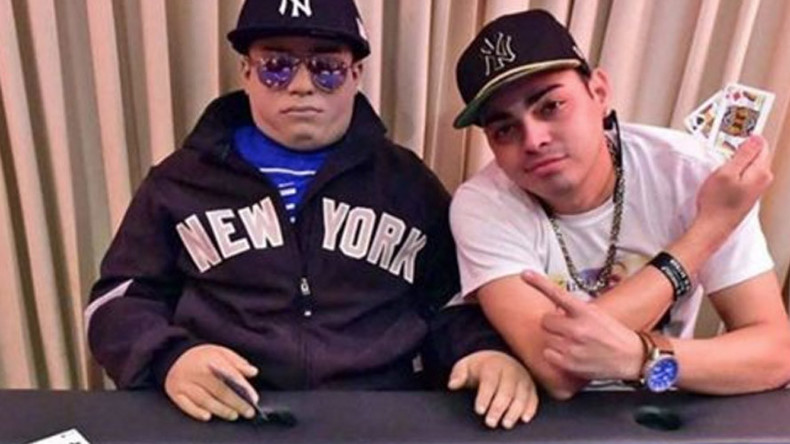 A 31-year-old Puerto Rican man donned the ultimate poker face at his own wake, as his dead body was embalmed and dressed to join his family and friends in one last card game.
Henry Rosario Martinez died suddenly on January 19 in his home town of Barceloneta in the north of Puerto Rico.
His family decided to honor the young man, who loved gambling, by arranging a poker game for his wake.
"I want him to be remembered as a happy person because he was always like that," mother Sonia Martinez told Primera Hora.
The family's last card game together as a 'full house' was made possible with the help of a local undertaker.
"It's the first time we did this here, but we take it as something normal because they have done these things in other parts of the island," funeral home owner Jose Mendelez told EFE.
The trend of embalming loved ones and putting them in their favorite settings one last time is growing in Puerto Rico. The idea behind the bizarre decision is to allow the dead to make a lifelike appearance at their own funeral celebrations.
Last October, the mother of an alleged gangster, Jomar Aguayo Collazo, propped up the dead 23-year-old in her bar in Río Piedras, Puerto Rico, for one last game of dominoes.
He was dressed in a blue and white tracksuit with matching hat and sunglasses, holding a domino in one hand and a condom in the other.
Lo velan jugando dominó dentro de un bar en Río Piedras - El cadáver de Jomar Aguayo Collazo fue sentado en una me... http://t.co/vGSJwx7uIG

— Noticias Puerto Rico (@puertoriconoti) October 18, 2015
In February 2015, a 55-year-old man was embalmed and dressed in his beloved Green Lantern costume.
Renato Garcia, was known for wearing the outfit in his local area of the city of San Juan, in north-east Puerto Rico.
Meanwhile, back in 2010, a murdered 22-year-old biker named David Morales Colon was embalmed and seated on his Honda motorcycle for his final 'journey'.
You can share this story on social media: