Saudi Arabia celebrates first ever Women's Day as fight to end male guardianship continues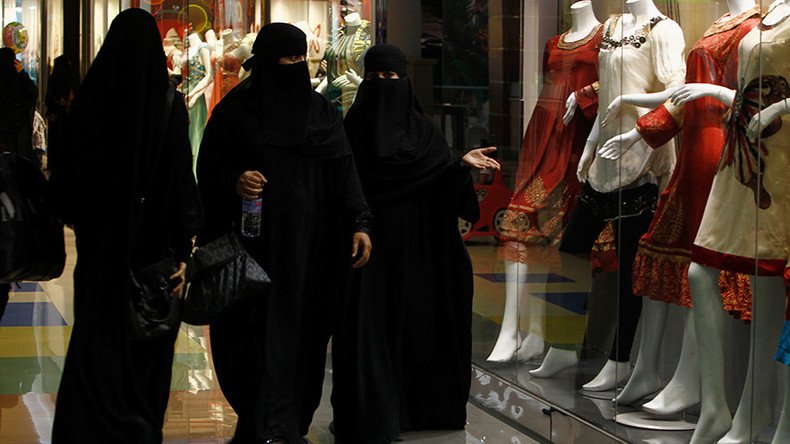 Saudi Arabia has celebrated its first ever Women's Day, with three-days of talks and events marking the contributions of women to multiple fields, despite the kingdom's ongoing 'male guardianship' system.
'Women only' talks were held at the King Fahd Cultural Center in Riyadh, focusing on Saudi women's roles in education and sports. The event was organized following directives from the minister of culture and information to highlight the leading role of Saudi women, according to Arab News.
"We want to celebrate the Saudi woman and her successful role, and remind people of her achievements in education, culture, medicine literature and other areas," Mohammed Al-Saif, general supervisor of the cultural center, told the publication.
Saudi Arabia remains the only country in the world to prohibit women from getting a driver's license. The kingdom has a male guardianship law requiring a woman to get approval from a male guardian, usually a husband, father, brother, or son, before obtaining a passport, marrying, travelling, or accessing higher education.
READ MORE: 'It is high time Saudi women started driving,' Saudi prince posts on Twitter
Female members of the Saudi royal family led panel discussions on education and sports. Currently, women cannot compete freely in sports in Saudi Arabia.
Princess Adila bint Abdullah Al-Saud, an advocate of women's right to drive as well as women's health and legal rights, held a talk on the kingdom's heritage. She has previously spoken out against domestic violence, and supported women's groups.
Saudi Arabia was ranked 141 out of 144 in the World Economic Forum's 2016 global index for gender inequality. However, a 2016 Human Rights Watch report noted the positive development of allowing Saudi women to register to vote and to run for office in municipal elections in 2015.
READ MORE: Saudi man jailed, fined $8k after calling for end to strict male control over women
The kingdom committed to increasing the number of women in public sector employment under its national transformation plan, Vision 2030, but there has been no move to address the male guardianship system. A petition signed by more than 14,000 people was presented to the Saudi government last year calling for an end to the system.
You can share this story on social media: