Hungry for love: Wannabe serial killer tries to eat first date's heart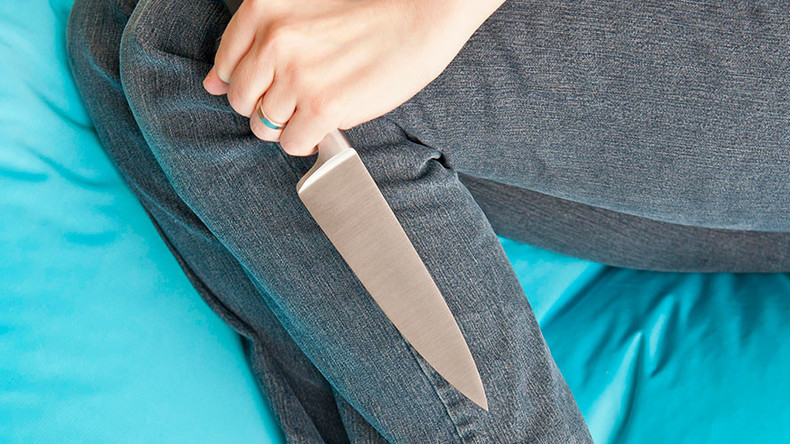 First dates can be full of surprises but for one Washington man this reached a whole new level after his date admitted to serial killer fantasies before attempting to eat his heart.
The man told police that his date had mounted him and said "well I am a serial killer" before producing a pocket knife.
The woman then proceeded to stab the victim in the chest, piercing his lung, as the man struggled to break free from her grasp and call the cops.
The wannabe serial killer was apprehended by police shortly after, admitting to authorities that she was "a loon" and that her plan had been to stab her date to death in a quest to fulfill her fantasy.
Not satisfied with the act of killing the suspect, she told police she had planned to eat her victim's heart and had already written a note to be placed on his corpse, threatening to kill again.
READ MORE: Woman charged in stabbing of boyfriend who drank her blood after 'talking about vampires'
A charge of first-degree attempted murder has yet to be brought against the woman, but she has been remanded in custody with bail set at $1 million.
You can share this story on social media: