Boycott Trump's America: Anonymous releases 'WH phone numbers', issues call to action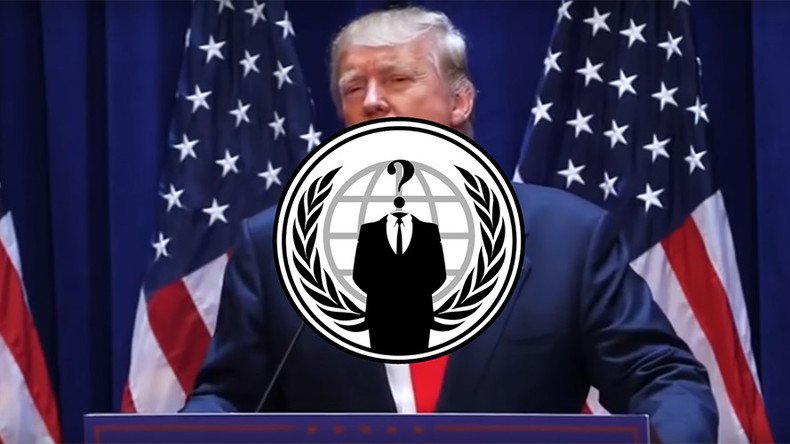 Anonymous has launched a two-fold attack on Donald Trump's presidency by releasing what it claims are phone numbers of White House staff and calling for a Boycott, Divestments and Sanctions campaign against the US.
An Anonymous group released the phone numbers on a web page named, the 'White House Comment Line'.
"Open communication is the cornerstone of a good democracy," a message on the page reads.
Anonymous has also launched a call to action against Donald Trump's presidency asking for the establishment of travel bans against US citizens and urging people to boycott US products.
The hacktivist group is also extending the call to rejecting Trump-related business interests and placing sanctions on the "Trump regime"and all of its associates.
The group posted a video on YouTube announcing their open call to '#BDStheUS', saying Trump has shown no regard for international law, human rights or common decency.
"As citizens of the world we must unite against tyranny wherever it emerges and challenge it," the message states.
The hackers are calling on the global community from all backgrounds and ideologies to join in an international 'Boycott, Divestments and Sanctions' campaign against the US until the "Trump regime" is brought to justice.
Anonymous's message to US citizens is that "this is not an attack on you, but firm and necessary action against the rising tyranny that today befalls you."
US citizens are urged by Anonymous to 'liberate' themselves from the "Trump regime" by pushing for the impeachment of the president, noting that protests alone are not enough for the presidency's collapse: "Remove your labor from the pockets of the tyrants, disrupt the markets they are so proud of and take the reigns of your governance back by building society and mass collaboration. Forget making America great again, together we can make humanity great again."
The video ends with the message: "Tyrants of the world expect us."
READ MORE: Anonymous warns Trump: 'You will regret the next 4 years'
Earlier this month Anonymous threatened Trump on Twitter, telling him he will "regret the next four years," claiming he has "financial and personal ties with Russian mobsters, child traffickers, and money launderers."
"Go get him #Anonymous" "Step up!" "Save us please!" No, you go get him. It's your duty as adults. We gave you the resources, use them.

— Anonymous (@YourAnonCentral) January 16, 2017
You can share this story on social media: