Internet hammers ESPN anchor for bemoaning airport protests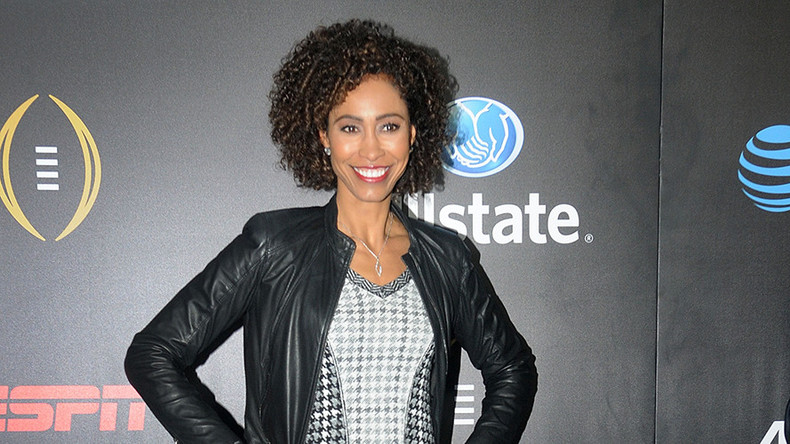 The internet came down hard on ESPN anchor Sage Steele after she posted a photo on Instagram, criticising protesters at Los Angeles International Airport for making her miss her flight.
Steele shared a photo of a jam-packed LAX on Monday while it was in the throes of a protest against President Trump's executive order restricting the citizens from seven Muslim-majority countries access to the US.
Steele, 44, complained that she and "thousands" of others were forced to drag their luggage "nearly 2 miles" to get to LAX airport, but still missed their flights.
READ MORE: 'Let them in': Hundreds protest at JFK airport after Trump's 'Muslim ban' (PHOTOS, VIDEOS)

"Fortunately, a 7 hour wait for the next flight to Houston won't affect me that much, but my heart sank for the elderly and parents with small children who did their best to walk all that way but had no chance of making their flights," Steele continued.
The sports anchor went on to clarify that while she "love[s] witnessing people exercise their right to protest" she felt "saddened" to see the "joy" on protesters' faces "knowing that they were successful in disrupting so many people's travel plans".
"Yes, immigrants were affected by this as well. Brilliant," she concluded.
READ MORE: Trump's executive order bars Syrian refugee program, halts entry for citizens of 7 Arab countries
While the post may have received over 2,000 'likes', it also garnered over 3,000 comments, many of which blasting Steele - who's interracial - for betraying her race and being selfish.
"Yeah, yeah, yeah, your rights are in jeopardy, but let's talk about real problems - I had to carry my own luggage!"#SageSteele

— Craig Rozniecki (@CraigRozniecki) January 30, 2017
Sage later took to Twitter in an effort to halt the onslaught of hate, unapologetically explaining that she was simply expressing her opinion.
All good! But just bc someone has a different opinion, doesn't mean they're "the worst". Unless, of course, only YOUR opinion is allowed🤔 https://t.co/iiZXuD4Ne2

— Sage Steele (@sagesteele) January 30, 2017
You can share this story on social media: