Mock Trump assassination lands Dallas teacher in hot water (VIDEO)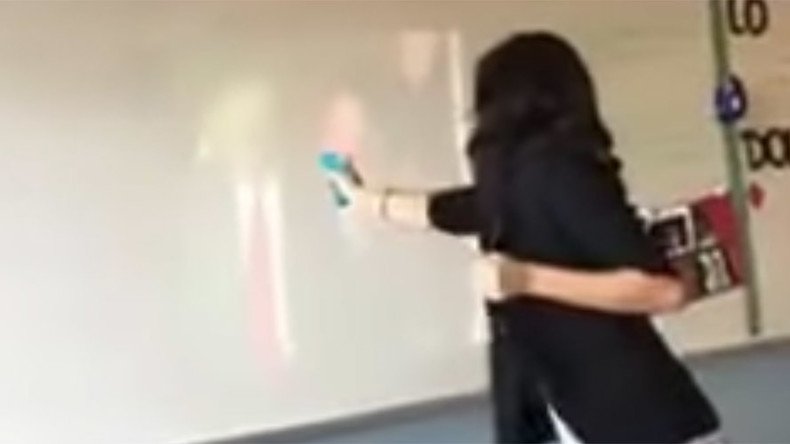 A Dallas public school teacher has been placed on administrative leave after footage emerged of her 'mock assassination' of President Donald Trump with a water pistol was shared on social media following last week's inauguration.
"Today, we were made aware of a social media posting being circulated involving a teacher at W. H. Adamson High School. The teacher has been placed on administrative leave and the district has opened an investigation," the school said in a statement.
The video was initially posted to the teacher's Instagram account, according to reports, but has since been made private. There are numerous cloned versions of the video online.
"Die, die!" the teacher is heard shouting at the projected images of President Trump.
READ MORE: 9yo taken out of school after teacher assigns essay 'calling him a bully'
While other voices can be heard in the background of the video, it is unclear at this time whether students were present in the room or whether it was other members of staff at the school.
While on the surface it appears to be a light-hearted protest, commenters online have immediately condemned the teacher for her careless behavior given the context, with some calling for her dismissal.
You can share this story on social media: