Infamous Nazi cafe in Indonesia to close doors for good (PHOTOS)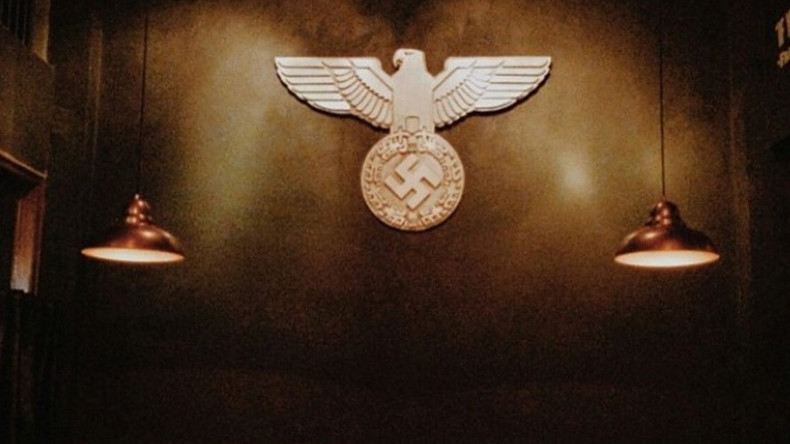 A controversial a Nazi-themed cafe is finally shutting down in Indonesia blaming poor location and a low number of visitors, rather than death threats made against the owner, as the reason for the lauded closure.
The Soldaten Kaffee cafe, who according to their Facebook page aim to explore "Hitler & the NAZIS as pop culture," claims no political affiliation and says those who visit are not Nazis or neo-Nazis.
Visitors to the cafe are greeted by framed pictures of Adolf Hitler, swastika flags and plates of food stamped with Third Reich symbols at the cafe named after the 'Soldatenkaffees' in Paris which were popular with Nazi soldiers during the German occupation of France during World War II.
READ MORE: Nazi-themed café in Indonesia reopens a year after intl outrage forced its closure
Not surprisingly the cafes decor drew controversy after opening in 2011. Media backlash led to it's closure in 2013 before reopening a year later incorporating British, French, US, Japanese and Dutch military items in an effort to curb the controversy.
The cafe's owner claims this isn't the last we'll see of 'Soldaten Kaffee' though, with intentions to reopen at a bigger and better location should new investors be found in the future.
Nazi symbolism is largely banned and decried around across the world, however, Indonesia does not restrict the display of Nazi insignia.
In 2012, Russia introduced a law prohibiting the use of any Nazi symbols or gestures in the country, punishable by a fine from 300,000 rubles (about US$9,500), corrective labor or up to two years in jail.
READ MORE: Nazi trail: Duped boot buyer's swastika facepalm triggers troll fest (PHOTO)
Nazi symbolism is protected under the first amendment in the US guaranteeing freedom of speech. Earlier this week a man who wore a swastika armband on campus at the University of Florida could not be arrested by police despite protests by students, according to WCJB.
You can share this story on social media: