Battle wounded Syrian soldiers show stunning resilience to put lives back together (DOCUMENTARY)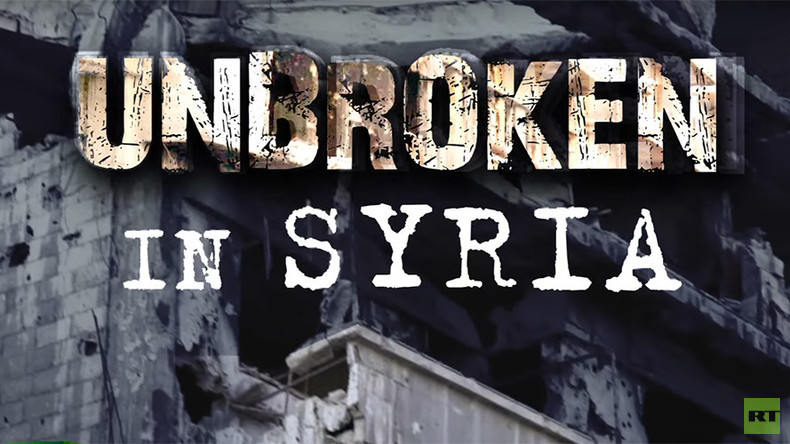 Syrian soldiers wounded on the frontlines of the bloody conflict in their country have shared with RT how they're dealing with the wounds of war while reconstructing shattered lives.
Somar Fauzi Al Amuri was a soldier in the Syrian Arab Army who recounts how in an instant, his life was changed forever while while serving in the Dummar suburb of Damascus.
"I was standing guard near a desolate stone house. There was a metal water tank nearby. Suddenly, it exploded and I got stupefied," Al Amuri said, reliving the day he lost a leg and a hand.
"After a while, I looked to the right and saw my leg lying near me. It was mine, I recognised it by a 45-sized boot (US size 12). I felt strange. I didn't feel any pain. My body didn't feel anything at all. If a hundred bullets hit me, I wouldn't feel a thing."
The documentary follows Al Amuri as he pays his weekly visit to meet his fellow wounded soldiers at the veteran's association. There, the RT crew speaks to Maisam Majed Al Jerdi who recently got married.
"I don't often manage to talk to other wounded fellow soldiers. I recently got married," Al Jerdi said. "Life doesn't stop after you get wounded."
"We arrived in this area where there were no trees, nothing. There, we ran into snipers, in the suburbs of Drusha," Al Jerdi continued, recounting the incident that left him wounded.
"In Drusha, there were buildings only on one side, and on the other, was the field that we were crossing. Snipers started shooting at us, so we lay down on the ground to use a radio to call in tanks to cover us."
"Suddenly, I cried out in pain. Another soldier cried out, too. I was surprised then: could he be wounded, too, if he's shouting so loudly in pain? Then something happened to me, as if an electric charge ran through my legs. It was only then that I realised that the other soldier was shouting because he saw me wounded."
Despite his injuries, Al Jerdi maintains a positive outlook on life. "First of all, I thank God for everything. When I meet wounded guys, to cheer them up, I tell them: 'You will all get better, just wait a little. We all lose hope, we all feel desperate, but little by little, we nevertheless overcome these difficulties. And only after that do we realise we had been luckier than others."
As other soldiers shared their experiences on the battlefield, their remarkable resilience became evident. Muhannad Hamzi Hamzi discusses how he underwent more than 20 surgeries and was bedridden for three years but still managed to rebuild his life and is back working.
The harsh reality of life in present day Syria contrasts sharply with the soldiers' optimism, and lurking in the shadows, the tragic reality that dreams and lives can be crushed in heartbeat.
"Honestly, I'm thinking of my son right now," Hamzi said.
"When he goes to school I count hours until his return, because I'm afraid that they can explode a car or a suicide belt or a bomb can fall on his school. We are constantly living under the threat of an attack. No one can feel entirely safe here."
You can share this story on social media: