US won't send delegation to Syria talks in Kazakhstan, will be represented by ambassador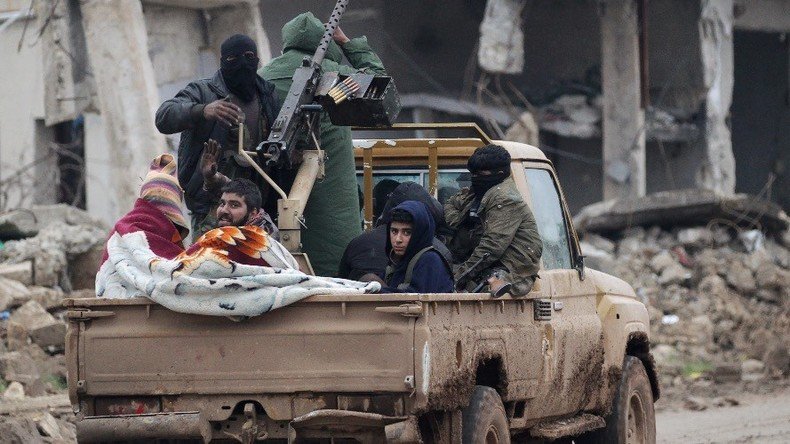 The US will not send a special delegation to the Syria talks, which are due to be held in the Kazakhstan capital, Astana on January 23, according to the US State Department. Instead, the US will be represented by its ambassador to Kazakhstan.
"Given our presidential inauguration and the immediate demands of the transition, a delegation from Washington will not be attending the Astana conference," the US State Department acting spokesman, Mark Toner said in a statement, cited by Reuters.
On Thursday, Russian Foreign Minister Sergey Lavrov announced Russia's invitation to the US to take part in the upcoming talks on Syria.
"We think it would be the right thing to invite the representatives of the UN and the new US administration to the meeting," Lavrov said on Wednesday, at a press conference summing up the results of Russian foreign policy in 2016.
Russia's own delegation to the talks in Astana will include representatives of the foreign ministry and the defense ministry, Deputy Foreign Minister Mikhail Bogdanov revealed on Thursday.
The United Nations will also be present at the talks, with UN Special Envoy for Syria Staffan de Mistura heading its delegation, the UN has confirmed.
Aiming to end the nearly six-year war in Syria, the international meeting will be held by Turkey, Russia, and Iran.
The meeting will involve negotiations between the Syrian government and opposition groups. Syrian President Bashar Assad said the talks will focus on achieving a ceasefire and allowing rebel groups to reach "reconciliation" deals with the government. Assad added that he hoped the meeting in Astana would be a platform to discuss "everything" with opposition groups.
The Syrian opposition delegation currently represents 14 militant groups. A leader of Jaysh al-Islam, Mohammed Alloush, said he would head the rebel delegation and work to end the "crimes" of the government and its allies.
You can share this story on social media: