New species of moth named after Donald Trump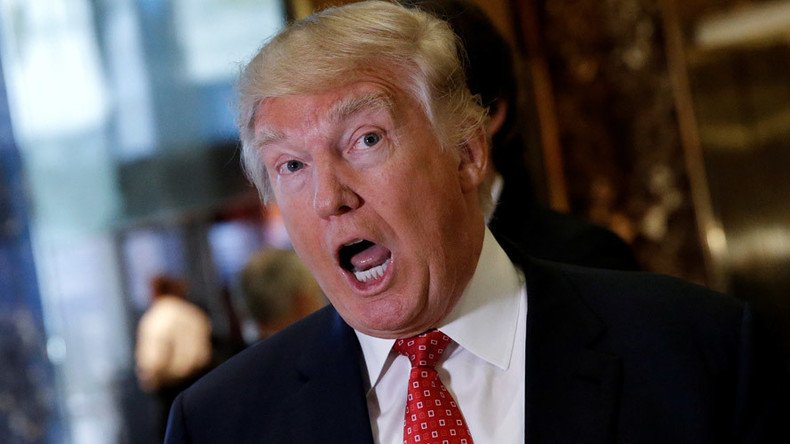 It seems it's not only Alec Baldwin who likes to impersonate Donald Trump, after one researcher named a newly discovered species of moth after the president-elect.
The Neopalpa donaldtrumpi was discovered in California by Canadian researcher Vazrick Nazari. The good humoured researcher named the insect after the next president, in part, due to its similar "hairstyle."
"Its distinctive wing pattern and its unique DNA bar code immediately flagged it as a new and undescribed species," Nazari told Live Science.
READ MORE: Hair, there & everywhere: The most bizarre 'sightings' of Trump's famous mop (PHOTOS)
The moth is native to southern California and Baja Mexico, along the proposed route of the president elect's wall, and is living in a densely populated area. It's already in serious risk of extinction as it struggles to cope with the loss of its natural habitat.
"The reason for this choice of name is to bring wider public attention to the need to continue protecting fragile habitats in the US that still contain many undescribed species," Nazari wrote in the journal Zookeys. "The specific epithet is selected because of the resemblance of the scales on the frons (head) of the moth to Mr. Trump's hairstyle."
The study also outlines how the male moth's genitalia is "comparatively smaller" than that of the Neopalpa neonata moth.
It's not yet known what The Donald thinks of his namesake moth, but considering his sharp words for Alec Baldwin's impersonation of him, the moth could be in for a tough time.
.@NBCNews is bad but Saturday Night Live is the worst of NBC. Not funny, cast is terrible, always a complete hit job. Really bad television!

— Donald J. Trump (@realDonaldTrump) 15 January 2017
Watched Saturday Night Live hit job on me.Time to retire the boring and unfunny show. Alec Baldwin portrayal stinks. Media rigging election!

— Donald J. Trump (@realDonaldTrump) 16 October 2016
You can share this story on social media: