Sherlock no match for Russian Hackers: Twitter erupts as season finale leaked online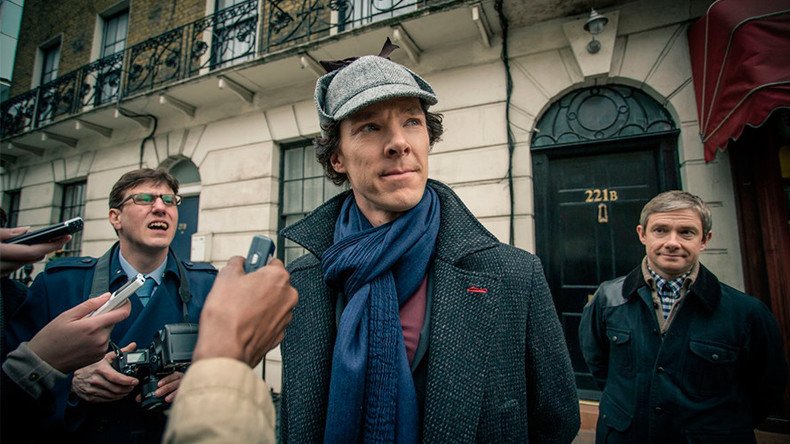 Russian hackers are getting the blame again, but this time it's for a leak Twitter users consider far more serious than any US election related information - the season finale of Sherlock.
A Russian version of the final episode in the fourth series of the hugely popular BBC production was leaked online Saturday, one day before its scheduled broadcast date.
The leak was confirmed by the show's official Twitter account which urged fans not to share the illegal version of the episode called The Final Problem.
READ MORE: Report on 'Russian hacking' offers disclaimers, barely mentions Russia
While many netizens have temporarily abandoned the murky waters of the internet for fear of spoilers, others have been somewhat amusingly pointing the finger of blame at pesky Russian hackers.
For some though, this time the Russian hackers have gone too far..
Russia could interfere with US elections but leaking Sherlock was a different matter, users quipped.
Others pleaded for Russia not to be blamed for everything because of the unfortunate spoiler.
One user, however, questioned the creators' reaction to the leak, suggesting maybe they shouldn't have drawn so much attention to it themselves.
A preview screening of the series finale was held on Thursday in London for journalists and television critics. The episode will air on BBC this Sunday night.
READ MORE: Britain to review its cyber-security after alleged US election hacks
You can share this story on social media: