'We are go': Moon mining firm raises enough money for maiden flight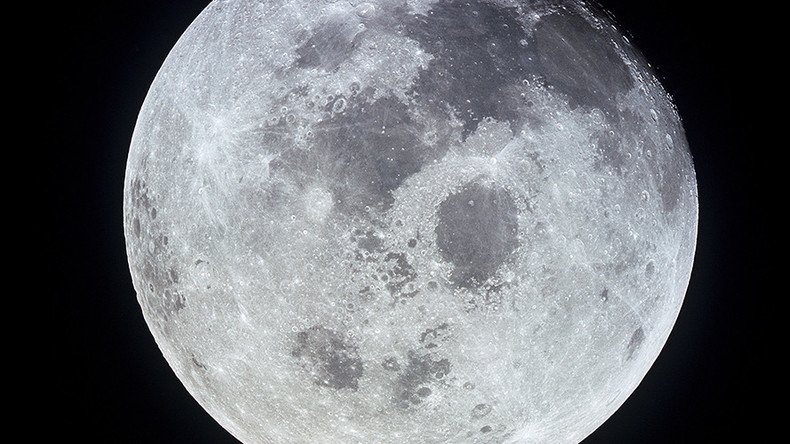 A Silicon Valley-based company hoping to one day extract the Moon's natural resources has raised enough money to fund its mission to the space rock.
Moon Express has reportedly brought its total funding to $45 million and could soon prepare a launch of its MX-1E lunar lander.
Moon Express CEO Bob Richards made the announcement over Twitter.
"Our goal is to expand Earth's social and economic sphere to the Moon, our largely unexplored eighth continent, and enable a new era of low cost lunar exploration and development for students, scientists, space agencies and commercial interests," he said in a statement, Florida Today reported.
READ MORE: US issues first-ever private moon flight license
An online statement for the company reveals how its owners see the Moon's water as "the oil of the solar system" and hope its resources can be "unlocked and used to benefit Earth."
According to Space News, Moon Express succeeded in raising $20 million in its latest round of funding, with the money going towards a secondary propulsion system to help the MX-1E craft escape low orbit.
The company, which was founded in 2010 by entrepreneurs Naveen Jain and Bob Richards, is competing for Google's Lunar Xprize, which promises $30 million to whichever company can "land a privately funded rover on the moon."
Some 16 teams from around the world are currently in the running, including Israel's Spaceil, Hakuto in Japan and Angelicvm from Chile.
The announcement suggests Moon Express is well placed to win the competition. The winner must prove its lunar lander travelled 500 meters on the moon's surface and be able to transmit high-definition imagery back to Earth.
Since man first stepped foot on the moon in 1969, the governments of Russia, the US and China have dominated probe trips to Earth's natural satellite.
However, Moon Express could now be the first private business to break that monopoly after it also secured US government clearance for a moon mission last August.
At the time, co-founder Javain described the development as "another giant leap for humanity."
"In the immediate future, we envision bringing precious resources, metals, and moon rocks back to Earth," he said.
You can share this story on social media: