Real-life Death Star hopes dashed as galactic feast theory debunks 'alien megastructure'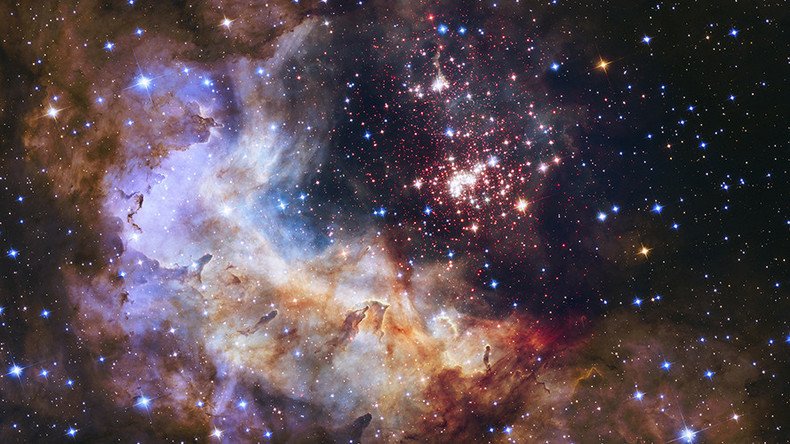 The supposed 'alien megastructure' first spotted in the skies back in 2015 may actually be a colossal planet-eating star, according to researchers from Columbia and Berkeley.
Comparisons of recent observations of star KIC 846285, or 'Tabby's star', and old photographic plates showed that its light had dimmed sporadically in the years between 1890 and 2015.
The research generated a multitude of theories to explain the unusual flickering: cosmic dust, a swarm of comets and, most memorably, an alien megastructure.
READ MORE: Mystery of 'alien megastructure' star deepens after further study
Now, an alternative theory to explain the phenomenon is gaining traction - despite not being quite as enthralling as the 'megastructure' theory.
A team of researchers at New York's Columbia University led by Brian Metzger believes the brief dips in light and overall, gradual dimming are actually the result of an immense cosmic feast.
The theory goes that somewhere between 200 and 10,000 years ago (depending on the size of the planetary body involved), Tabby's star consumed a vast amount of celestial material nearby, causing sharp dips in its light output and prompting its gradual dimming.
If this theory proves correct, it will significantly alter our current understanding of these types of events and how frequently they occur.
"We estimated that if Tabby's star were representative, something like 10 Jupiters would have to fall into a typical star over its lifetime, or maybe even more," Metzger was quoted as saying by New Scientist.
As always, however, a lot more research needs to be conducted before a final conclusion is reached.
"These transits only last a few days, so when we see one, we have to alert all the telescopes and basically point every telescope we have at Tabby's star," Metzger added, highlighting the slim margin for error when dealing with such a rare occurrence as Tabby's star.
So for Sci-Fi fans, for the moment at least, it sadly seems a galactic glutton has dashed hopes for a real-life Death Star.
You can share this story on social media: