1 down, 9 to go: Italian model 'a little bit tired' after first leg of referendum oral sex tour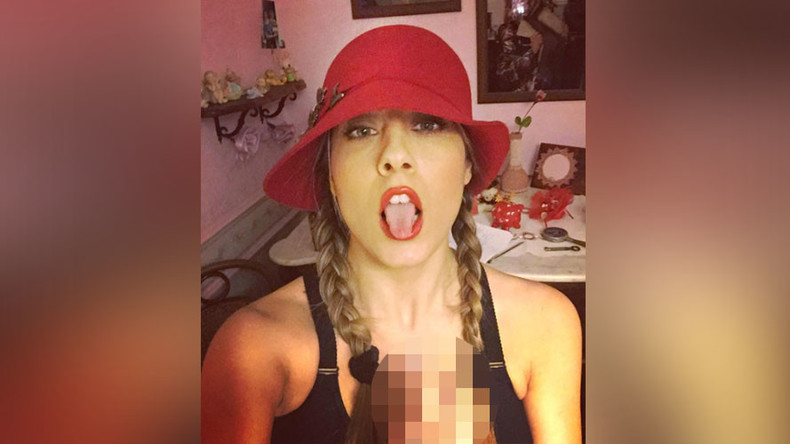 An Italian model who vowed to perform oral sex on everyone who voted 'no' in a recent referendum claims to have completed the first leg of her "Pompa" tour.
"A little bit tired but everything is ok," Paola Saulino took to Instagram to tell her followers after the first stop in "The Pompa Tour" took place in Rome. Despite people questioning the validity of her claims, one seemingly happy recipient took to social media to defend her saying "it's all true!"
"Of course no one is keen to put photos on Facebook or the internet also because it was not allowed," he said. Details of how the alleged event was managed at its venue have not been revealed.
Saulino responded personally to criticism on Facebook, telling one critic the ability to give a good "bl*w job" is important as the world will always need them.
READ MORE: Oral sex for 'no' votes: Model to honor referendum promise with Italian tour
Pompa, meaning pump, is also Italian slang for oral sex, which Saulino promised to perform on 'no' voters in a constitutional referendum in December.
The referendum that gave birth to the tour asked Italian voters whether they wanted to amend the constitution to change how parliament is run. Voters rejected the proposals, 60 per cent to 40.
Saulino claims she will complete her 10-city tour, which is set to stop off in Florence on January 9 before finishing up in Palermo on January 21.
READ MORE: Broken election promises? Madonna eludes oral sex pledge to Clinton voters
She is also cashing in on her newfound fame, selling merchandise like any good touring artist.
You can share this story on social media: