Trump brands Meryl Streep 'over-rated, Hillary flunky' after Golden Globes speech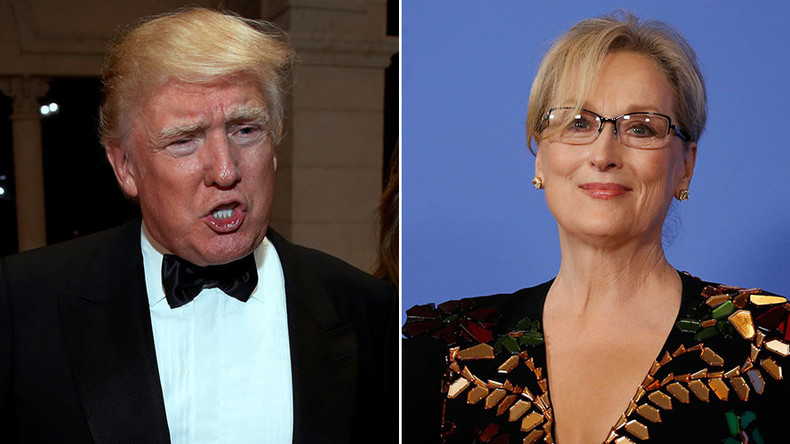 Donald Trump has lashed out at Oscar-winning actress Meryl Streep in a series of tweets, labeling the Hollywood actor "over-rated" and a "Hillary flunky."
Streep strongly criticized the president-elect during an acceptance speech at the Golden Globes award ceremony on Sunday, slamming Trump's apparent impression of a disabled reporter during his election campaign.
"It was that moment when the person asking to sit in the most respected seat in our country, imitated a disabled reporter – someone he outranked in privilege, power and the capacity to fight back," Streep said, referring to Trump.
Trump didn't take this lying down, however, and on Monday tweeted: "Meryl Streep, one of the most over-rated actresses in Hollywood, doesn't know me but attacked me last night at the Golden Globes."
Trump didn't stop there, adding that Streep is a "Hillary flunky who lost big," as well as denying that he mocked a disabled reporter in the first place.
Summing up his latest rant, he blamed the "dishonest media" for the reporting of his alleged impersonation.
Streep has yet to respond.