Martin Shkreli's Twitter, Periscope accounts suspended following reports of harassment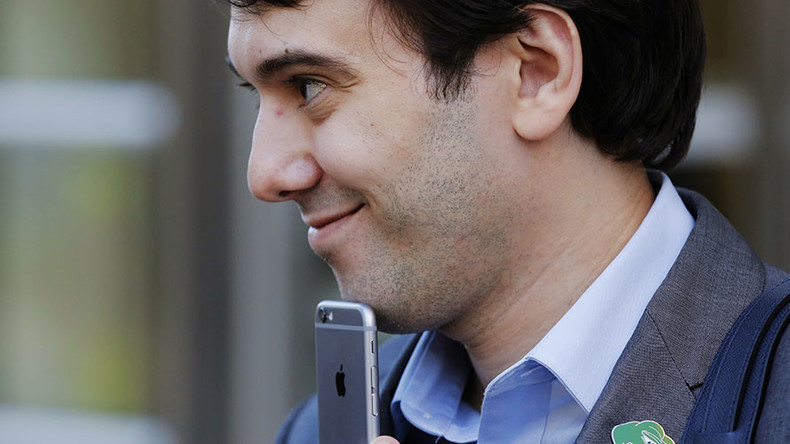 "Pharma Bro" Martin Shkreli has been suspended from Twitter and Periscope after he was reported for harassing writer Lauren Duca, and turning his account into a shrine to her.
It all started when journalist Lauren Duca caught the attention of the former pharmaceutical executive - famed for raising the price of HIV medication by more than 5,000 per cent - after she made a number of media appearances that were critical of Donald Trump.
Shkreli, a Trump supporter, then sent her a direct message asking her to be his plus one to the presidential inauguration.
Duca replied: "I would rather eat my own organs" which only seems to have attracted Shkreli even more.
On Sunday, Duca tweeted a disturbing screengrab of Shkreli's Twitter profile which featured a photograph of Duca and her husband in which Shkreli had photoshopped his own head to cover her husband's. His profile read: "I have a small crush on @laurenduca (hope she doesn't find out)."
His cover photo was a collage of images of Duca, with the words: "For better or worse, till death do us part, I love you with every beat of my heart," presumably the lyrics to 'I Swear' by All-4-One.
He had also tweeted that he had purchased the domain name "marrymelauren.com".
"How is this allowed," Duca wrote, tagging Twitter CEO Jack Dorsey.
Many others were horrified by the tweet, and posted their complaints to Dorsey.
Dorsey responded to the many reports and Shkreli's account was suspended.
You can share this story on social media: